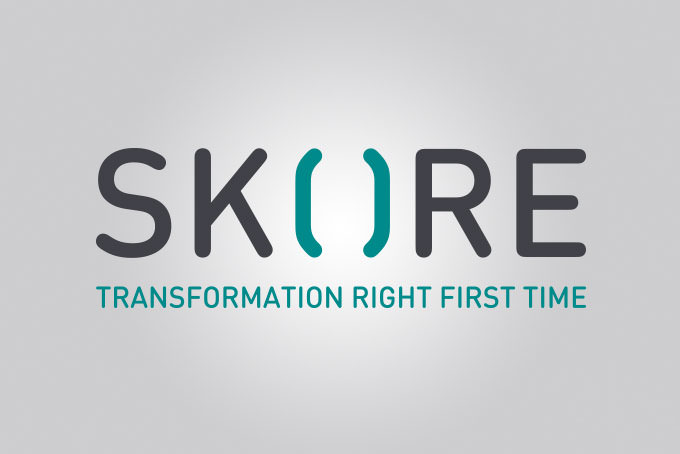 Simple Process Rules: how to thrive in complex companies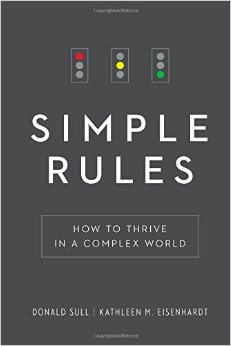 I picked up Simple Rules: How to thrive in a complex world at the airport last week. I was on my way to a customer who is currently challenged with simplifying their business. It seemed too fortuitous to leave it sat on the shelf when I was about to sit on an aircraft for two hours.
The authors both have a pedigree in the business and academic worlds. Both are well known and well published experts on business strategy. So it was quite pleasing that the theme of the book was extended to the writing style making it accessible to a wide range of audiences. I find this type of book can be overly academic, or worse still, overly repetitive leaving me to finish it long before I've reached the last page. Not so in this case, I found it a straightforward, enjoyable and educating read.
The authors describe some of the common, overly complex, situations we have to deal with on a daily basis. The tax code, for instance, and the many rules and regulations that are supposed to protect us but instead frustrate and frighten us. They describe different types of simple rules and provide some great examples of how they have been used successfully in both business and in the personal lives of their subjects. I couldn't help drawing the following parallels with the world of process improvement and change management.
Complex rules for a complex problem
Having worked on many change programs over the years one of the biggest improvements we've seen in our work was through the simplification of one of our key tools. Flow charts, or process diagrams, are used extensively as a visual tool to capture knowledge, design the future and communicate what's happening. They include words and patterns that allow us to communicate ideas and concepts in ways that are simply not possible through written and verbal language alone.
And yet for all the promise of flowcharts we still see unacceptable levels of confusion in the programs we work on. Our own work points to two reasons for this. Firstly different consultants and analysts working on the project use different approaches. There is no standard set of rules but a plethora of rules used by different people in different areas. And this, some say, was the reasoning behind the OMG's attempt to standardise process notation through the BPMN standard.
The BPMN standard, while sadly absent from Sull and Eisenhardt's book, would have provided a great case study on what happens when you tackle complexity with complexity. The resulting 200+ page specification of BPMN means that everyone interprets the standard differently, which in my view means we are no closer to a standard than we were before BPMN.
Simple rules for better communication
Our experience took us on a diverging path, while the OMG created BPMN, we were trying to simplify the notation we used. Our purpose was to engage the very audiences we were trying to help. The people in the business most impacted by the change program. They think in terms of flow; what happens now, what happens next, then what. It's important to remind the team there is a reason for doing what they do so we like to weave purpose and value throughout the process. And finally we want to consider who owns the work being done to ensure roles and responsibilities are clear.
This resulted in our own set of simple rules for process modelling or flowcharting:
Always consider your audiences
Describe activities
Every activity has an output
Every activity has an owner
This approach ensures that time and time again we are engaging stakeholders that were highly skeptical, or even held a contempt, of process. Communicating complex ideas and designs becomes much easier as all audiences share a common understanding. And finally analysis is much easier when the data is built on a simple set of building blocks.
If you're using BPMN because it's the 'standard' I highly recommend reading Donald Sull and Kathleen M. Eisenhardt's Simple Rules: How to thrive in a complex world. Then try our simple rules for process capture.
If you'd like to learn more about our rules and how we apply them please get in contact info@getskore.com.