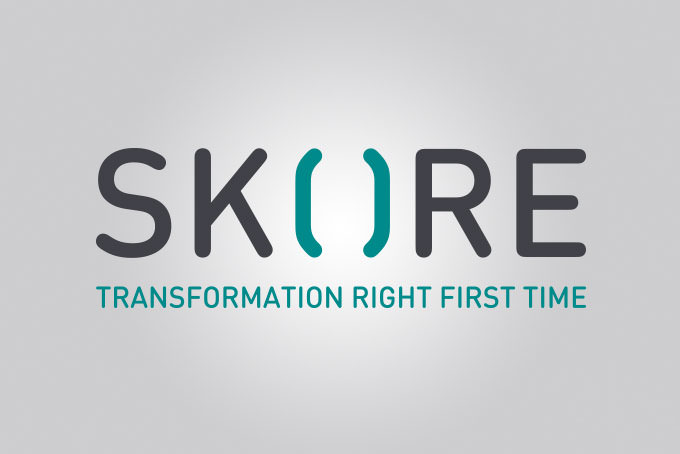 10 Steps to the Perfect Process
I'm often asked how much of what we do is down to the software and how much is down to our experience. It's a hard question to answer. I've been doing this work for a long time and I'm always learning new things. Undoubtedly I see things that less experienced people might not but I had to start somewhere.
I've always found simple structures and approaches to be the most effective. The most effective for getting started, guiding you, learning from and building experience. That's why we built Skore based on a simple, yet powerfully flexible, framework for describing processes, people, systems and data.
Skore has the framework built in to it, it makes it quick and easy to apply. But there is still an approach that underpins the application of the framework. After hundreds of training sessions I've put together the following 10 simple steps to creating the perfect process.
Do I follow these perfectly every time? No, but if you do follow them, along with Skore, you will create good quality and insightful process models of your organisation in 10 simple steps.
10 Steps to the Perfect Process
1. SCOPE
What is the scope for this process? Capture the Title, initial input and final output
2. ACTIVITIES
What is the work to be done? Verb and Noun, no need to worry about sequence
3. OUTPUTS
For each activity, add the output, trying to avoid just putting the past tense of the activity
4. FLOW
Only once all the activities have an output, hook them up. What does this output trigger next? This checks you've got the right activities
5. WHO
A process is not complete until the 'Who does it?' is filled in for EVERY activity. For higher levels, who is responsible? For lower levels, who does it?
6. ENRICH
Add in things like systems, data, document links, requirements, etc… depending on the reason you're process mapping
7. TIDY
Align the tops, space apart… a neat process is a happy process
8. SHARE
Don't keep the process to yourself, make sure the access rights are set up correctly and share the link to a wider audience. Switch on Comments if you want feedback directly through Skore
9. REFINE
Take the feedback and improve the process
10. PUBLISH
Decide who should approve the process (usually the Process Owner!) and Publish. Remember, this is just a line in the sand, it will change and need to be re-published. You can always roll back to an earlier version if needs be.