Transformation implies big changes but does it really deliver?
The word transformation implies big changes. To achieve them businesses invest considerable time, effort and money. You are justified in expecting a sizeable return for all that effort.
However most businesses finish a transformation program having only achieved minor performance improvements or nothing at all.
Aims v Outcomes
It's a sad fact that the word transformation often symbolises the amount of pain and effort a business goes through. It is rarely about the benefits intended.
Businesses often plan to carry on working in the same way as before whilst transformation focus tends to be technology driven. This doesn't work because new technology might make things faster but if you're NOT doing the right thing in the first place, you end up doing the wrong things faster.
Your focus is on changing the tools the business is using, not enough on testing their original processes and changing the fundamental ways of working.
What does this mean to you?
If your business is pinning hopes of survival on the outcomes of your major transformation project.. If they plan on carrying on doing what they've always done…If they just want faster tools… They'll just go out of business even faster.
What it means is that, once the dust has settled, all your team can hope for are marginal gains. Some of the steps in your processes are now automated, or you've pushed some tasks out to other employees. Simply you've moved the effort to another part of the business rather than truly transforming anything.
The original vision for the program got lost and instead of a 25% cost saving or a 37% revenue increase, it became focused on "we need to get the system implemented and working".
It's all too easy to focus on the tangible aspects of the technology you are implementing and ignore the need for less tangible changes on how the business gets stuff done.
Those opportunities for genuine transformation haven't gone away. You just didn't go far enough with the change process.
How do you prevent this?
Time for discovery
Allocating ample time at the start of the project to undertake a thorough discovery exercise is vital. In order to understand the potential barriers, there must be a deep understanding of the current situation. This stage is not just about gathering detail about your current state and processes. It's about engaging with people early, understanding their role, listening to their individual hopes and fears and learning what they know about ways to make your business better.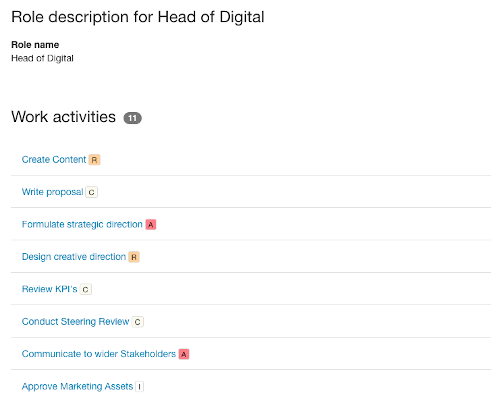 Image taken from Skore's Digital Discovery Platform
Understand your ways of working and identify what's holding you back.
Crucially, you need to understand what's preventing it from being better and is holding you back. It might be the technology you use but more often it will be because things are done the way they've always been done with little consideration to how they could be done differently.
Work with the vendors to design your future
Armed with the knowledge of what slows things down you can start to design your future state processes to tackle these issues. If possible, do this with the vendor(s) of the platform being implemented. Alternatively, make sure your implementation partner has expertise in the technology and will follow these critical steps.
This is the point where you take what you think will make things better and marry it up with the capabilities of the new system. Without this you'll simply be automating what you have always done.
Support your team in the new ways of working
When your new system is launched it should be in tandem with your new ways of working. Train your team on the ways of working and then on how the system supports them. Include the 'why' in the training so that your team have answers to the questions:
Why are we doing it this way?
What are the outcomes I am expected to produce?
Your training should show clearly how the new ways of working and technology achieve these outcomes.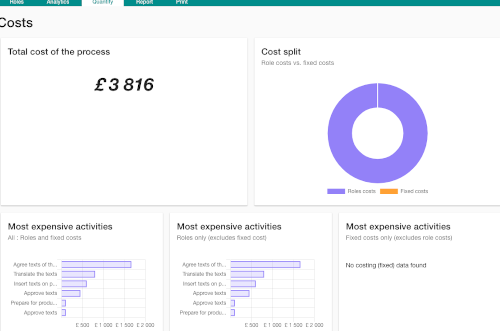 Image taken from Skore's Digital Discovery Platform
Conclusion
Transformation means just that. Transforming the way you and your business works. If you aren't investing in the initial discovery and investigations, if you don't know your own business processes; how can you expect to make successful changes? All too often the investment is in the final technology solution but if you don't invest in your people and their processes you'll never achieve it. Its all too easy to blame the term Transformation but change starts with you and your approach.
The Skore Digital Discovery platform enables you to gather all the information you need during the discovery phase. Simply and quickly create a model of processes, people, systems and data in a single place that can be accessed and understood by everyone.
Skore's simple approach means anyone can understand how the business works and how the new systems support it. It engages people in live workshops and interviews and allows your company to find the solutions that work for them.
Why not request a free trial to see how you could deliver transformation right first time with Skore