Make your processes your own
We recently announced the release of Skore app V3 and continue this series of articles outlining the new features. In this episode we explain how you can improve engagement through ownership and branding.
Make your processes your own
There's a lot to be said for ownership. You're much more likely to invest time and effort ensuring something you own is kept in the best condition.
In every process someone somewhere is responsible for every activity no matter how small that is. We're all invested in some process somewhere so it's important to create a collective ownership of your business processes.
There are many ways to achieve that; involve as many as possible in the design, use a common language and give process models a look and feel that the team are familiar with.
A familiar look and feel
In Skore app V3 we bring stylesheets so you can customize the look and feel of your process models and diagrams. Change the colours of the lines, fill, text and icons.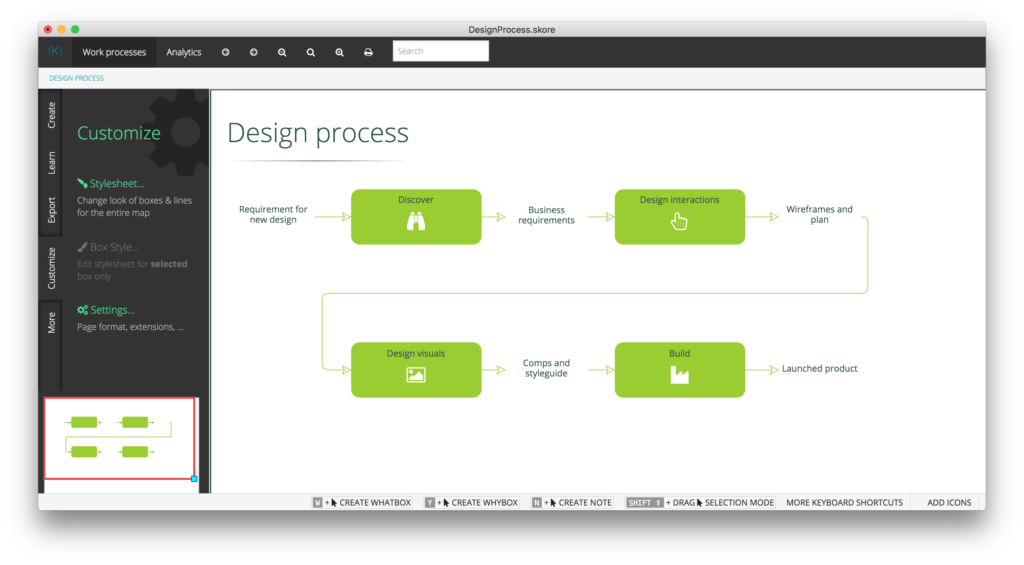 This means you can start to use corporate colors, or your team's favourite colors in your models. Make them bright so they stand out from the rest.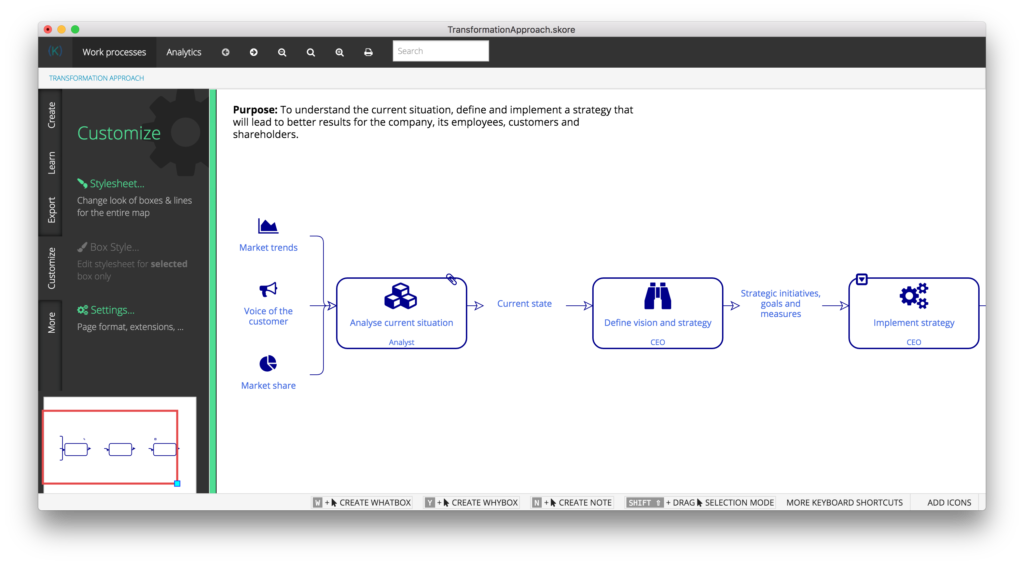 Perhaps you have specific steps in a process you want to emphasise. There is a Go/No Go decision, or important business rule you want everyone to see, easy. Simply select that step, or any other item in the process, and apply a specific style to it.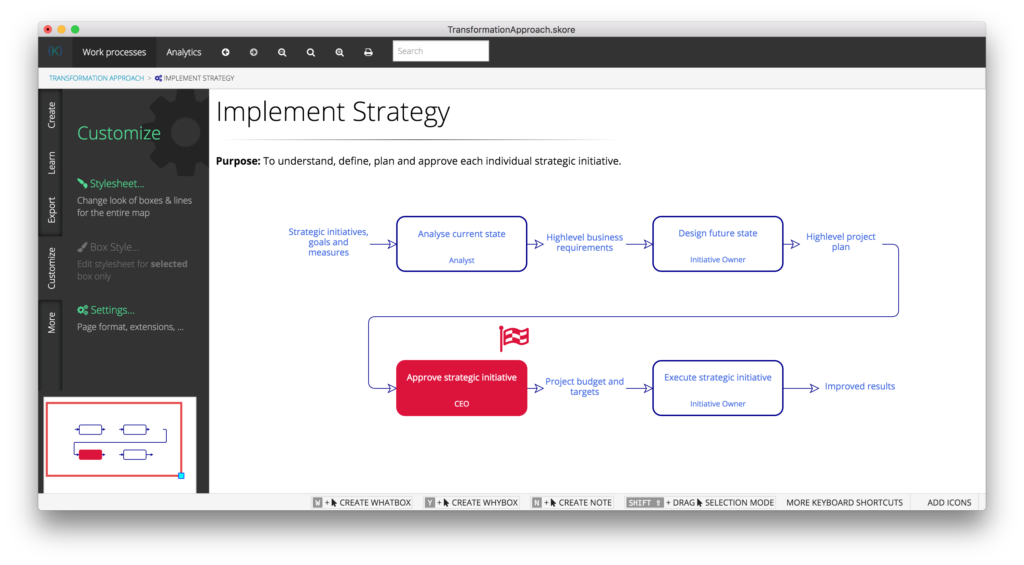 Add a logo to a process to show who it belongs to.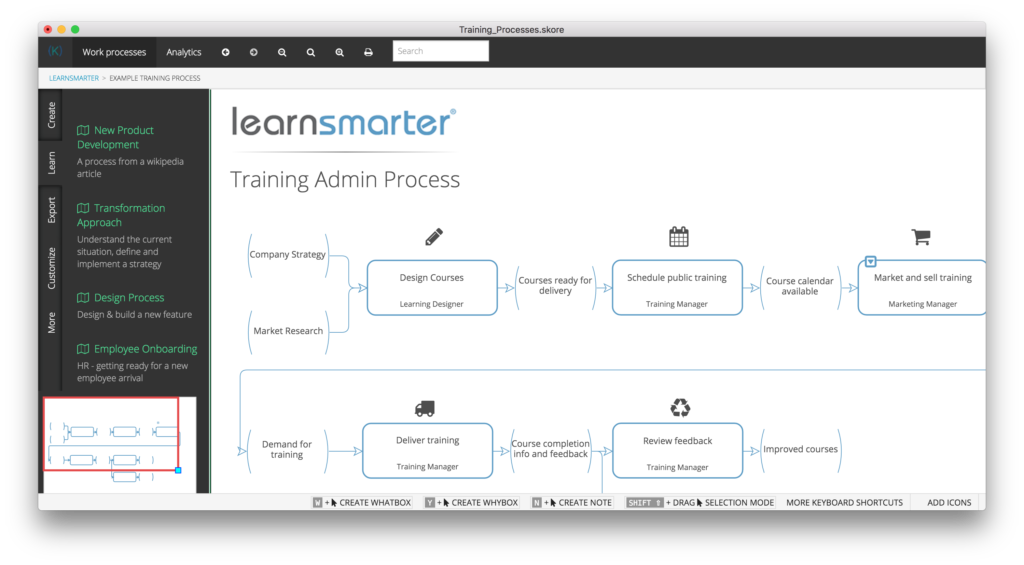 Use text formatting in all text fields to emphasise text or organize thoughts and ideas.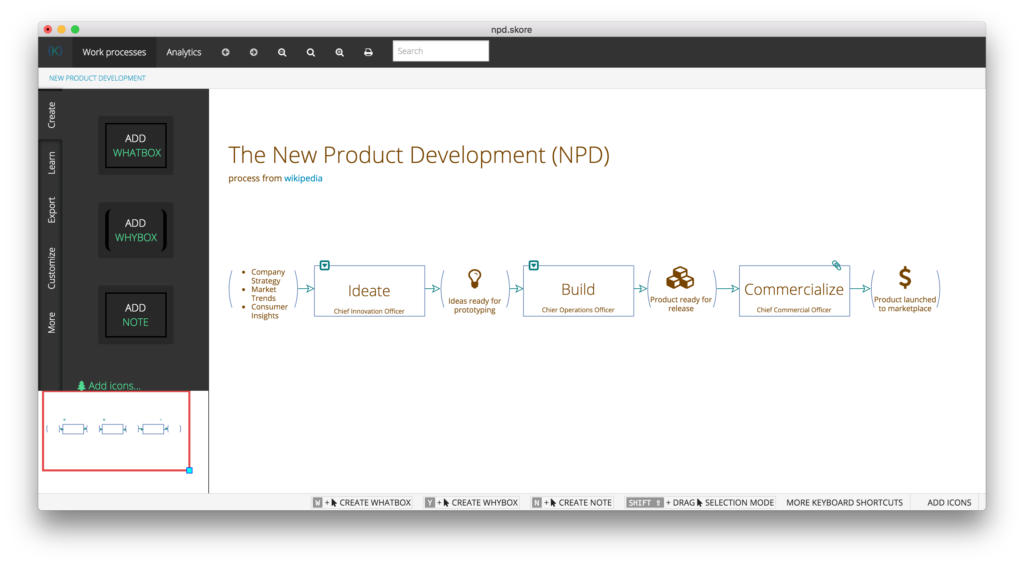 Want to know how? Watch this video.