Skore Robotic Assess

Supercharge your RPA implementation projects with Skore Robotic Assess.

Request Your Free Demo
Why do you need Skore Robotic Assess?
Are you struggling to articulate a strategic business case for your RPA project?
Are you confident you are targeting RPA at the right processes?
Are you finding traditional implementation methodologies challenging with RPA?
How does it help you?
Skore Robotic Assess is the latest module available on Skore's revolutionary Digital Discovery platform, a way to rapidly capture and engage with end-to-end business processes in your organisation.
The Robotic Assess module enables you to quickly identify and prioritise the processes most suitable for RPA. It helps you build a convincing business case and provide insights to facilitate process improvements.
With Skore Robotic Assess you capture, store and present your data in one place and effortlessly demonstrate potential return on investment to stakeholders. It intuitively gathers information to allow you to map out your processes and engage with all levels of the organisation harmoniously.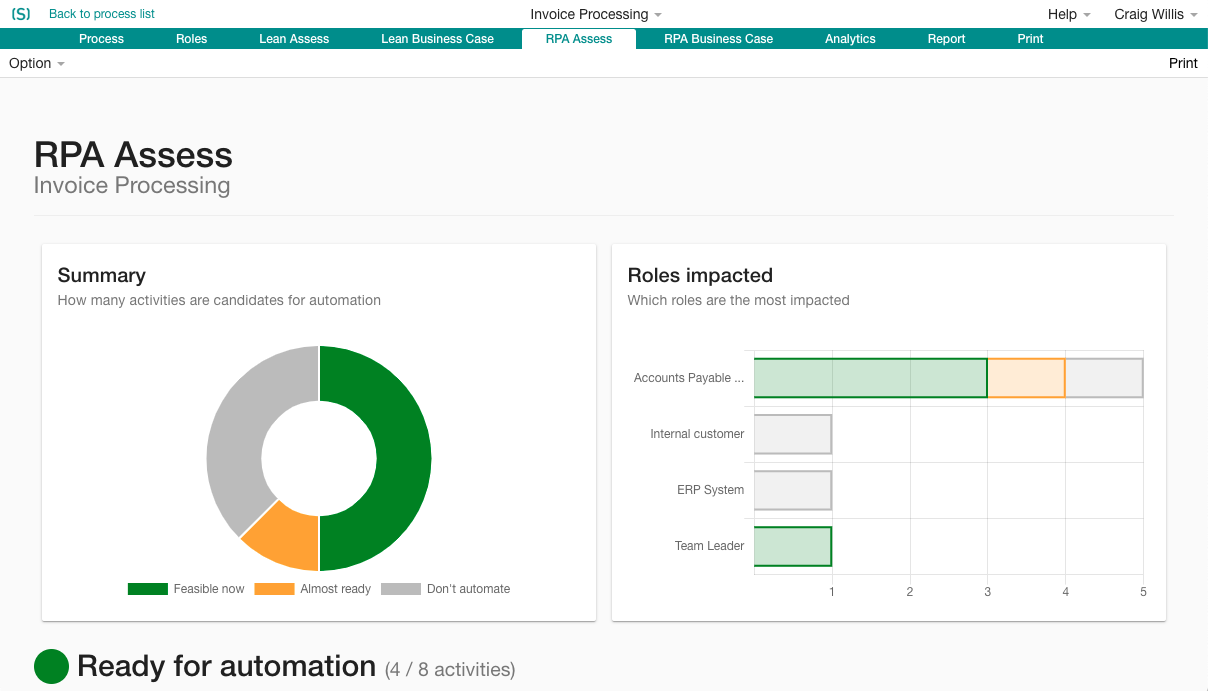 What's included?
Skore Digital Discovery platform – The fastest way to capture, analyse, share and improve end-to-end business processes
RPA Business Case Builder – Identify the potential savings when applying RPA technology
Analysis of roles potentially impacted by automation – Understand which roles may be affected by RPA and how
Automation recommendations – Suggests what to automate now, what needs improvement and what to do about it
Automation Heatmap – Visualise the steps to be automated in each process
Prioritised portfolio of processes – Make informed decisions and effectively plan your RPA projects