Skore app gets a personality
With the release of Skore app V3 the software had a makeover, here's why.
We talk a lot about process being easy, simple, fast and engaging. Process is such a powerful tool for simplifying, communicating, saving money, improving profits and creating kick-ass customer experience. And yet most people still see it as stuffy, boring, complicated and uninspiring.
When we work directly with customers we often get complimented for making the process of process fun and engaging, as well as valuable. We want Skore app to say that about us too and we felt that the look and feel of the product didn't quite deliver.
So we got in touch with our friends over at Mad Co and they really helped us bring Skore app to life. We LOVE what they've done, we can't get enough of it and we hope you will too.
Create
Use this menu to drag and drop what and why boxes onto the canvas or add notes. You can also access the Icon library and the useful formatting help.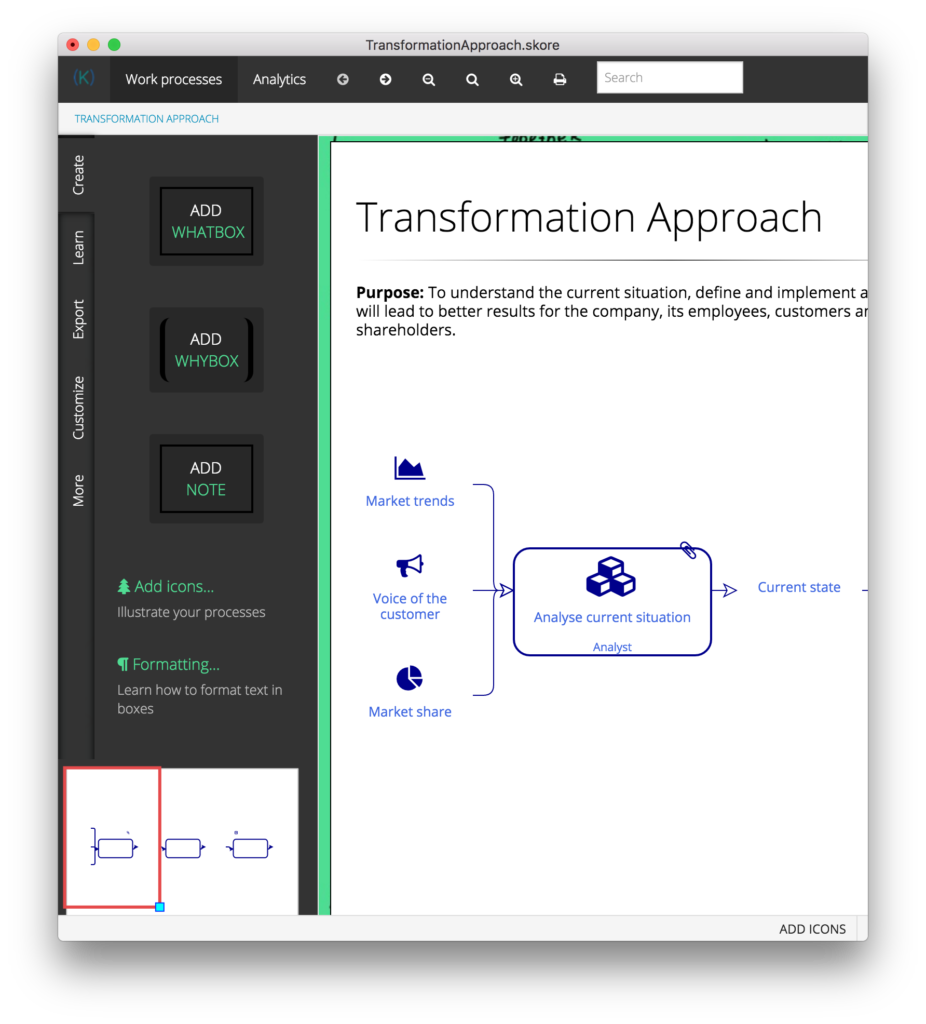 Learn
Access the guided tutorial, web based learning material and videos. Or get inspiration from the included example content .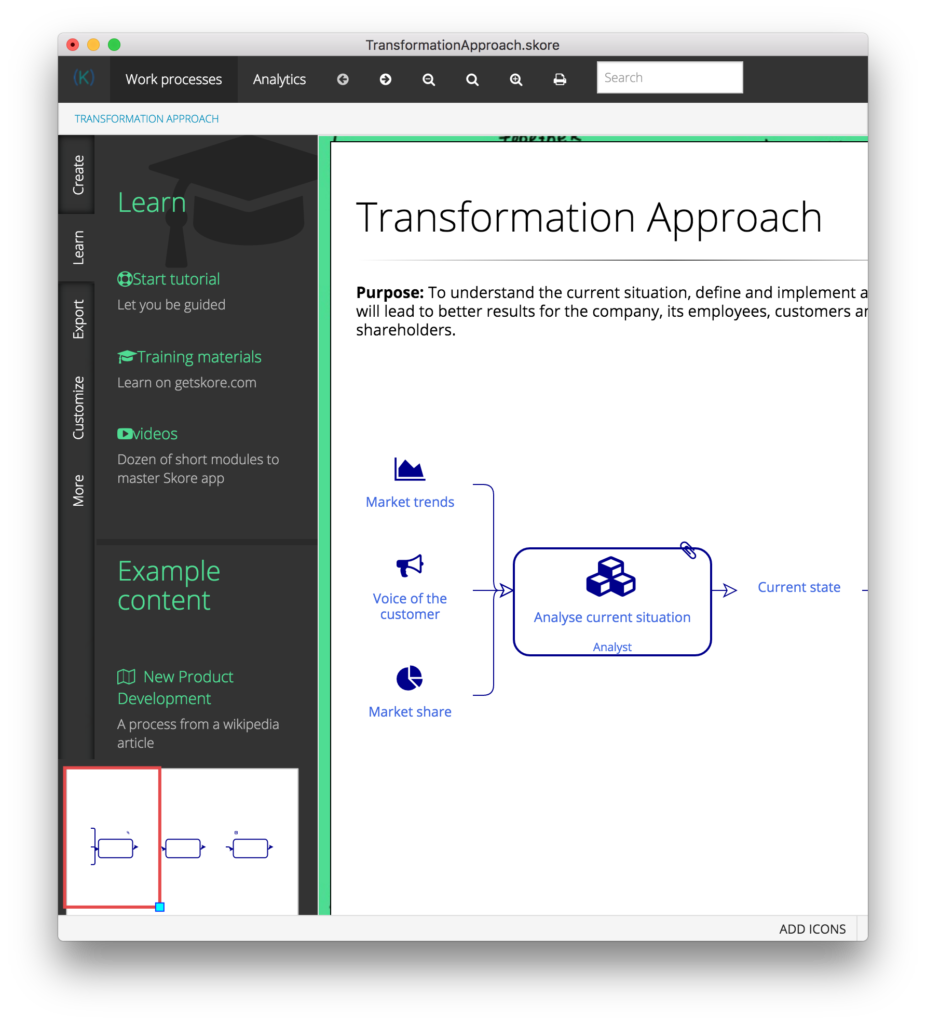 Export
Share content online anonymously on Justskore.it. Copy or save as an image or even straight to PDF. Print your processes and stick them on the wall!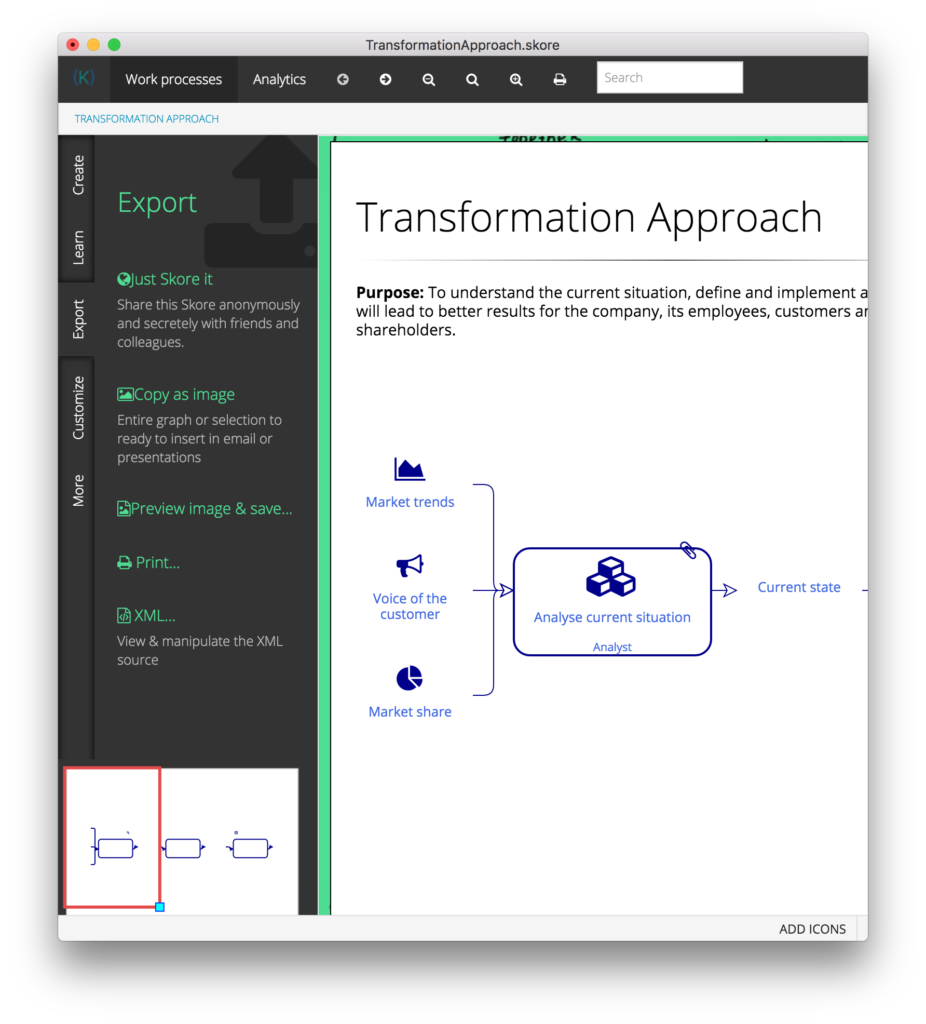 Customize
Edit the stylesheet for the whole process or just one item on the page. Change settings such as page size, enable RACI/RATSI and handover analysis.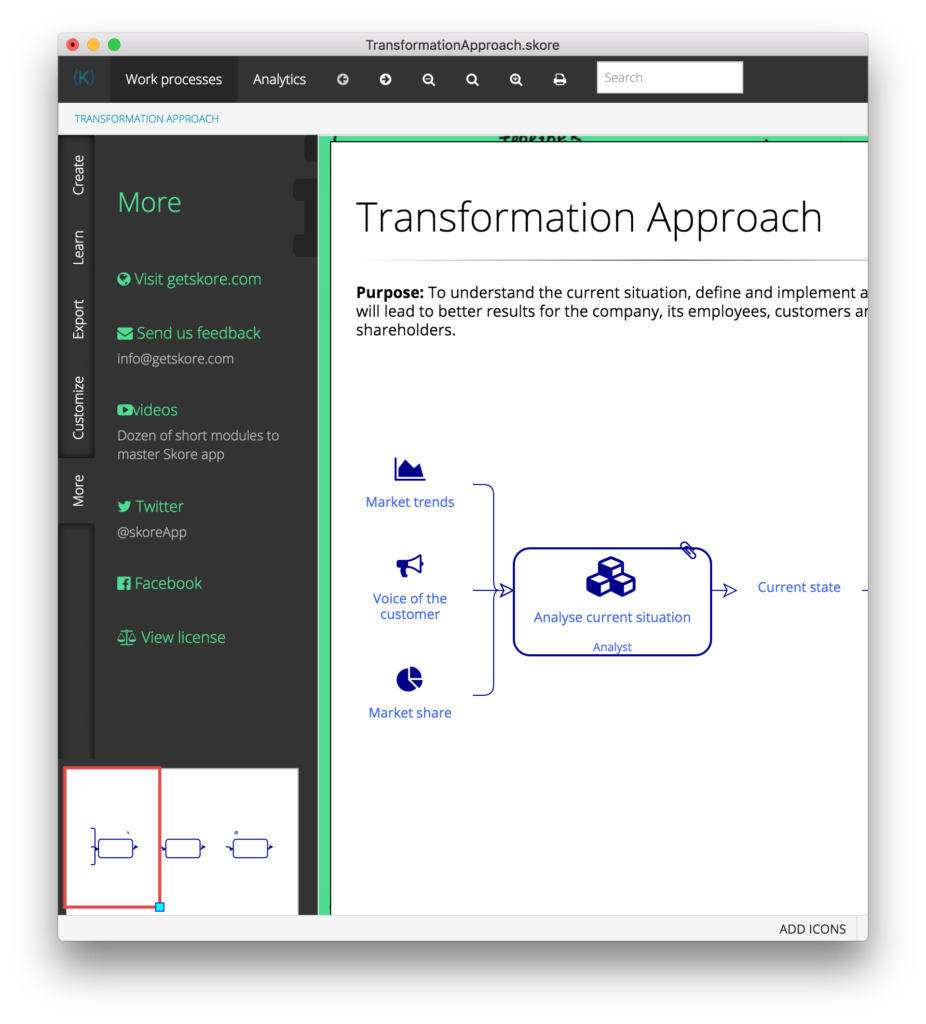 Icon Library
Instantly choose from over 500 icons. Search for the icon that best describes your input, activity or output. Drag it onto the canvas or use in directly in your text.