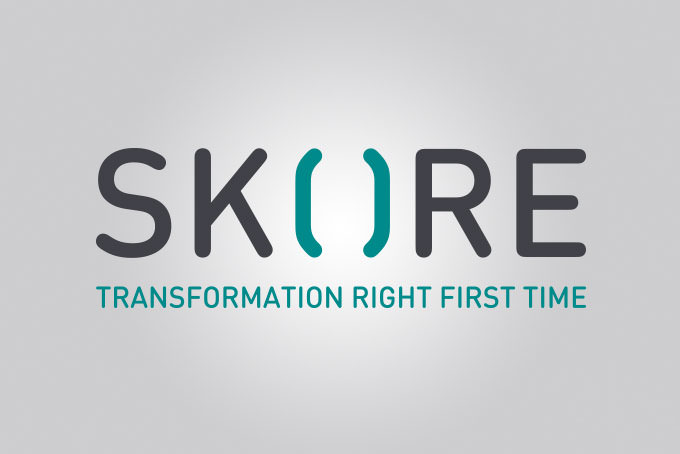 Welcome to our October 2014 Release of Skore. Download for PC or Mac now.
Reporting in Skore
The big new feature is the simple, but powerful Report export. The report simply lists all the objects in the currently open Skore and allows filtering and sorting. The report can also be exported to MS Excel for further manipulation if required.
The report has many uses including exporting items from Skore into a backlog, or producing a job description in a change program.
You use Skore to define how your product works and create detailed views to explore the functional requirements for each area. Eventually the team agrees that they have defined the user stories for the feature. Simply run Export > Report, ensure What and Why boxes are included and export to a spreadsheet. This can now be imported to a backlog to start work.
You are using Skore to understand the requirements for a potential new role you want to hire for. Having mapped out the work for this part of the business and assigned roles, including the new one, you run the report and sort the Who column. Now export the report to a spreadsheet and show only the new role. The provides a job description for the new role and helps you answer questions like is there enough here for a new person? Is it a junior or senior role? Is there enough to make it interesting? Will there be enough flexibility for someone to make it their own?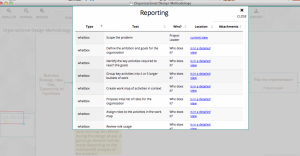 Other improvements
As well as a completely new feature we've improved some of the existing stuff.
Enter roles faster when using the same role multiple times across your flow. Skore will now prompt you with a list of previously used roles for you to choose from rather than entering the same one each time.
Change the colour of notes directly in the editor.
Notes now auto resize to fit the text.
Hide notes so you can focus on the flow using Ctrl + k. (Cmd + k for Mac)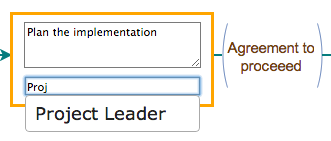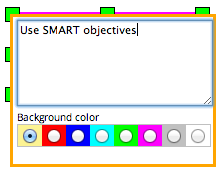 Fixes
We're also trying to keep on top of bugs or errors you've reported including any spelling mistakes!
Undo now works as expected both from the keyboard shortcut and from the card shoe at the top of the window.
The title editor now stays visible when editing the title after creating a new skore.
If you enjoyed this, please share it: