Over the past few months we've been working closely with Salesforce.com partner Learnsmarter. This world class training administration platform is the perfect solution for training companies and businesses that sell training.
Part of our work has revolved around implementation of the product, understanding the customer's requirements and ensuring the solution is the best possible fit.
In the course of this work we have established this standard Training Company Process. We use this as a high level framework to get started with a new client.
The process is easily recognised and we can start to build on it straight away. It really helps save time and avoids starting from a blank page.
Training Company Process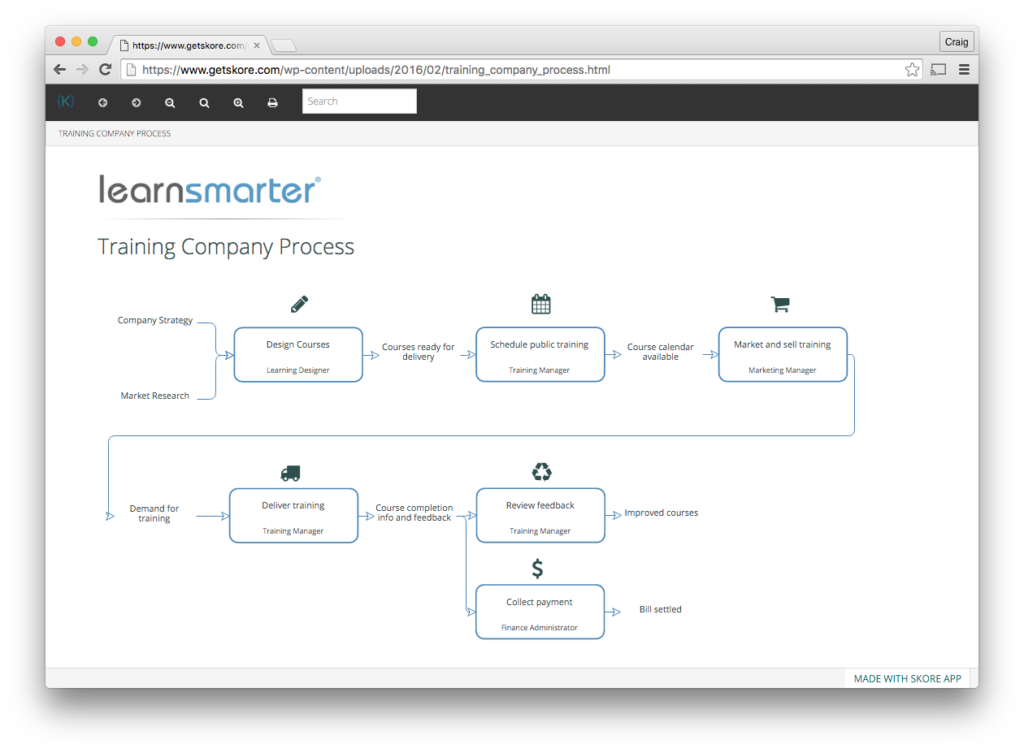 Click here to see a full interactive version of the process.
We make most of our examples available to anyone who wants to use them. If you'd like a copy of this process please email [email protected] Remember, you'll need Skore app to edit, why not signup and download your free version of Skore app using the Download button at the top right of this page.