SKORE helps you
deliver change that sticks
We know that digital transformation is hard, complex, time consuming and costly,
that's why we've developed a simple approach and powerful software to help you deliver successful change.
How SKORE is different
Better Engagement Through Speed
Skore is at least 2x faster than the competition for discovery, design and analysis. Get your stakeholders on board quickly and keep them engaged throughout for successful change.
Deeper Insights Through Structure
A proven approach developed over hundreds of programs, simple to use and provides a holistic view of people, processes and systems. Quickly identify the root cause of issues and uncover hidden benefits that accelerate success.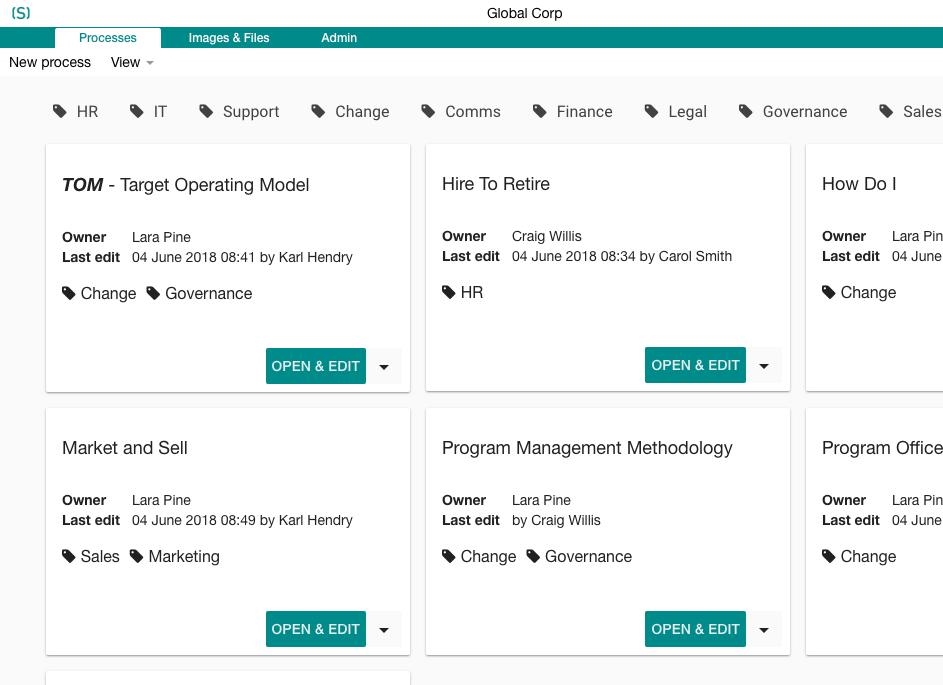 6 STEPS TO DIGITAL DISCOVERY
A simple and easy to adopt approach that engages from the beginning to the end of your program and beyond.
ESTABLISH A COMMON LANGUAGE
Create a simple common language with Skore to ensure everyone in the organisation speaks the same language and avoids costly misunderstandings.
Collaborative Discovery
From initial discovery through to continuous improvement, Skore enables you to deliver collaborative workshops that keep everyone engaged and on the same page.
Collect Additional Information
Clearly capture people, processes and information, in a single Skore model, so that you can understand how they interact and the impact of changes.
Generate Insights
Skore provides a single view that allows you to quickly analyse your business and make informed decisions.
DRIVE OWNERSHIP & ACCOUNTABILITY
Define roles and responsibilities, and have your process owners approve their processes so that everyone is clear on their own role in the organization.
Embed and Optimise
Skore is a cloud based app that lets you quickly share ways of working, gather feedback and update from anywhere.
Industry sectors
Here are some of the industry sectors that are delivering transformation right first time with better discovery and higher levels of engagement.
CONTACT US
Tell us what you'd like to know and we'll be in touch.
Skore Labs Limited
Portsmouth Technopole
Kingston Crescent
Portsmouth
Hampshire
United Kingdom
PO2 8FA