Improve Your Business Performance
Skore app

 is a business process improvement tool that helps you focus in on what's important, identify what needs to change and make it stick
There are many ways to improve your business; cut costs, increase profits, reduce risk and improve customer experience. But where do you start? With Skore app you can quickly identify what needs to be improved and define new ways of working to make it a reality.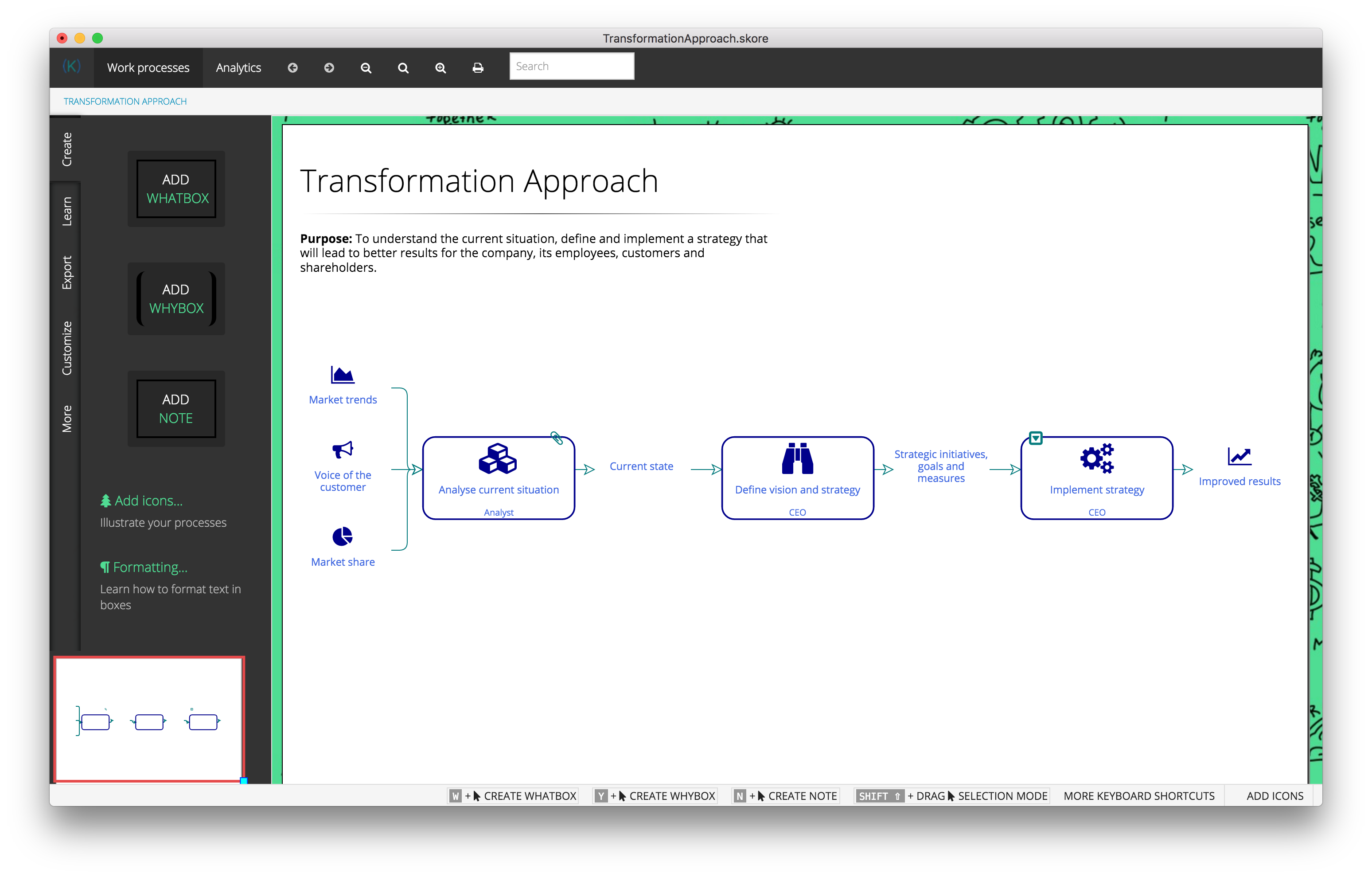 Start your free trial today:
Download 30 day free trial of Skore app
Free email course to get you started
Free eBook on process design and analysis with real world examples
With Skore app you can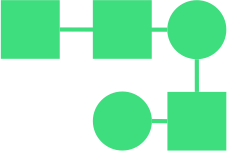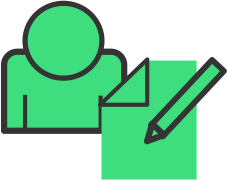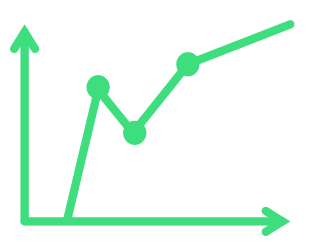 Improve Processes
Are you a Business Analyst or Consultant? Skore app makes change easy for all stakeholders:
Perfect for Process Workshops

Simple Structured Approach

Clarify Roles & Responsibilities (RACI)

Integrated Modelling and Analytics

Share with Colleagues
Implement Software
Do you develop and sell software? Skore app takes the pain away from new customer implementations:
Clarify Requirements

Identify and Measure Return on Investment (ROI)

Accelerate Training

Reduce Support Cases

Delight Your Customers
Grow Your Business
Is your business growing? Anyone can create formal and scalable processes with Skore app:
Deliver a Consistent Customer Experience (CX)

Do More With Less

Quickly Onboard New Employees

Demonstrate Compliance and Pass Audits

Focus Your Efforts on What's Important
How it works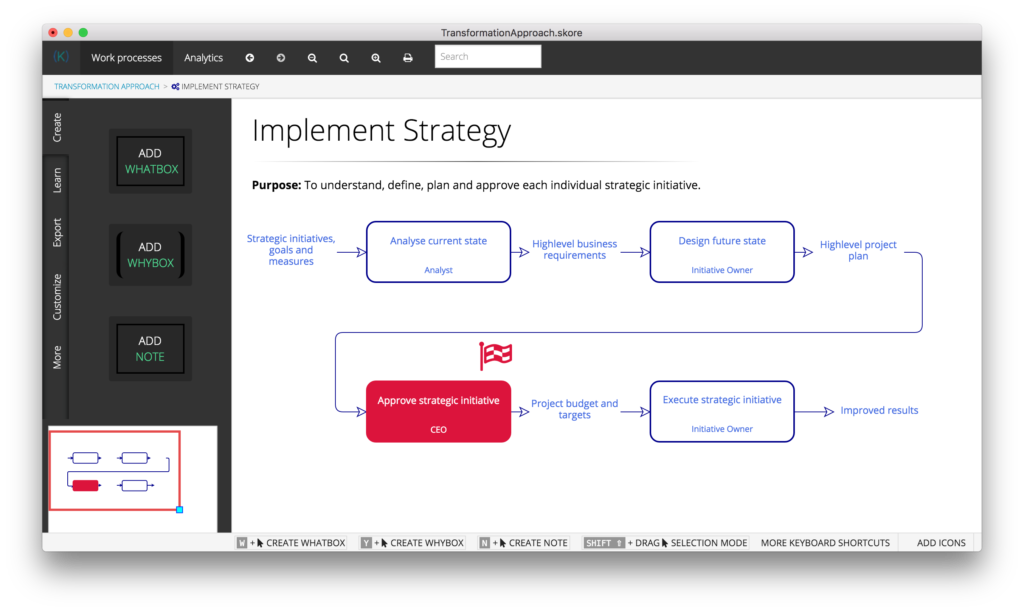 Describe how things work
Design the ways of working that will help your organization deliver its vision and achieve its goals. Our simple modeling technique is perfect for quickly and visually capturing ideas and describing how things work. As the saying goes "a picture paints a thousand words".
Define the outcome for each step to ensure all work delivers value to your customer. Break steps down into more detail in order to explore how things works.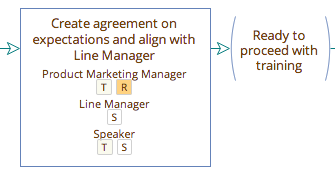 Clarify roles and responsibilities
Clarify who is responsible for what, who makes decisions and who needs to be informed in order to deliver your vision and achieve your goals. Use one of Skore app's built in responsibility models, such as RACI, to understand the level of involvement of each role in the work.
Assign one or more roles to each step in the work and identify them as Responsible, Accountable, Consult or Inform. Or try our alternative RATSI approach for even more clarity.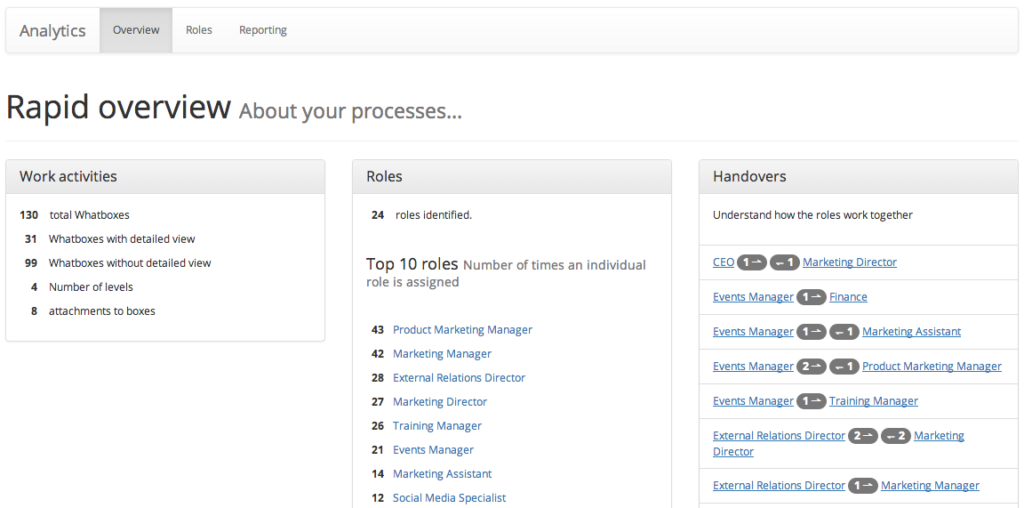 Gain insights
Find the needle in the haystack with our flexible reporting and analysis tools. Instantly get a feel for model complexity, role assignments and key handover points in the analytics overview. Dive deeper with reporting and export the data to a spreadsheet so you can quickly create graphs and other visualisations.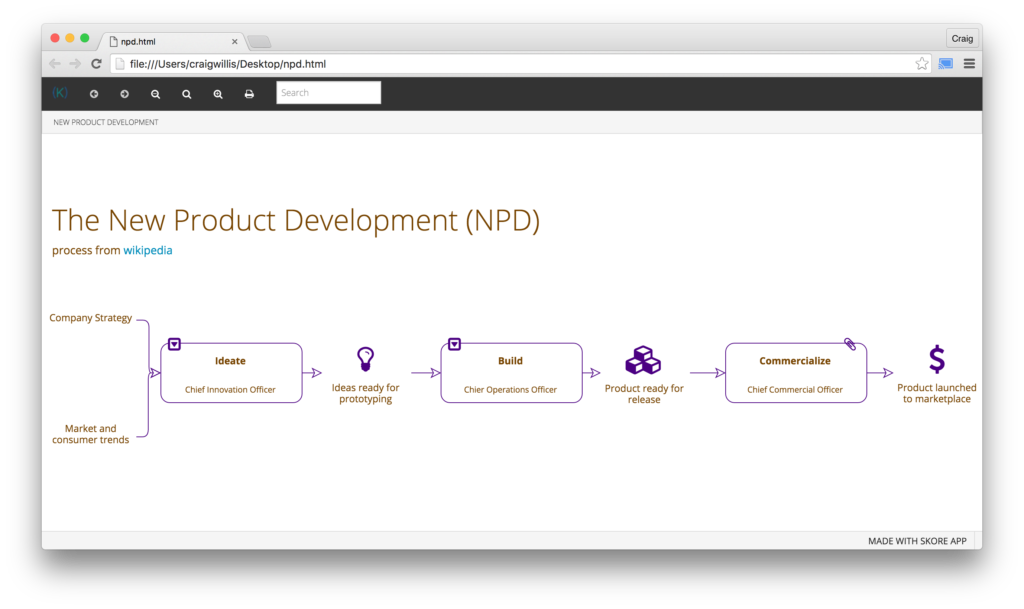 Communicate Effectively
Once you've captured the ways of working and improved them you can easily share with your team. Share anonymously online with a single click, or save the whole process as a web page and share securely on your intranet.
Ways of working created in Skore app can be viewed in a web browser with no need to install additional software. They are interactive, describe how things work and provide links to important and related information. Giving your staff everything they need to succeed.
---
Skore app aligns teams faster
Don't just take our word for it…

---


---


---


---

"What we need is a lightweight resource, something we can grab and run with, yet still have the security of a well tested framework to keep us just. Skore app is such a resource."
Robert Leitch MBCS CITP, Adroit & Associates
"I've recently been working with entrepreneurs setting up businesses and Skore has proved to be invaluable as a flexible and light touch tool. It acts as a catalyst for our conversations and gives us all visibility of what we agreed."
Mark Jarvis, Hunter Moore Ltd
"Skore is the quickest approach I know to defining a business process. And my clients love the clean look of the resulting interactive diagram."
Russell Whitworth, Q2 Associates
---
---