Discovery – The ESSENTIAL first step in any change or transformation
Discovery is crucial for any successful project and yet you're always under pressure to reduce how long you spend on it, or skip it altogether. This results in a poor understanding of the business problem, incomplete requirements, delays, unexpected costs and a bad experience.
SKORE Digital Discovery
5 Times Faster
Skore is at least 5 times faster than traditional approaches for discovery, design and analysis. Saving up to 75% of the cost of discovery while keeping everyone engaged for longer.
Deeper Insights
Instantly generate business requirements, improvement suggestions, job descriptions and quantify the benefits of any proposed changes. Not just for analysts and consultants but the WHOLE company.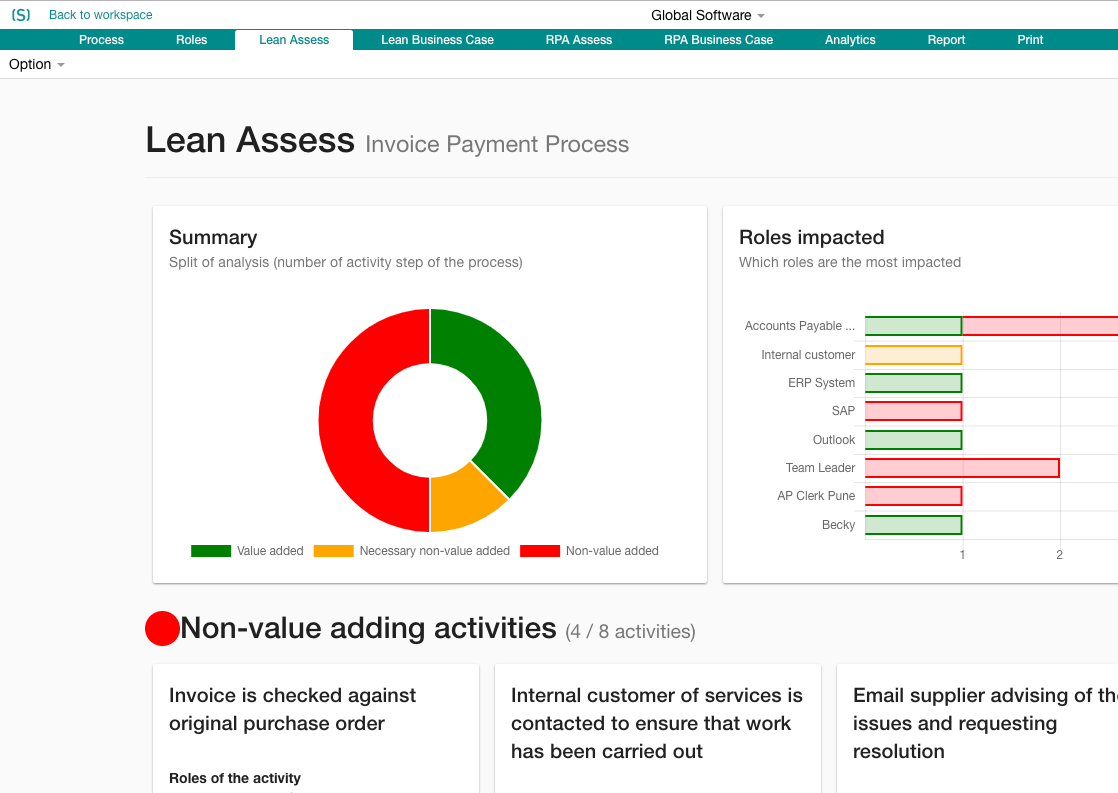 6 STEPS TO DIGITAL DISCOVERY
A simple and easy to adopt approach that makes YOU an expert in any business process.
ENGAGING WORKSHOPS
Discover people, processes, data and technology at the speed of conversation in live capture workshops and get everyone on the same page.
SHARE & COLLABORATE
Share what you've captured securely with the wider team on any device anywhere in the world. Gather feedback and comments to ensure you've got everyone onboard.
Instant Job Descriptions
Generate job descriptions that accurately show how each person interacts with the rest of the business. All at a single click.
Perfect Process Improvements
Easily identify process improvements that make a real and measurable impact to the business. Communicate and implement these changes all from a single place.
Quantify the Benefits
Clearly show how much time, cost or risk you can remove from the process through the improvements you are making.
Google Maps for Business
You've created a valuable asset, now use it. Anyone in the business can access, zoom in and out of the detail to quickly understand where things are and how they work.
Industry sectors
Here are some of the industry sectors that are delivering transformation right first time with better discovery and higher levels of engagement.
CONTACT US
Tell us what you'd like to know and we'll be in touch.
Skore Labs Limited
Portsmouth Technopole
Kingston Crescent
Portsmouth
Hampshire
United Kingdom
PO2 8FA