Simple, fast process modeling and analytics

Skore app

 accelerates transformation initiatives, aligns goals and resources creating sustainable change in your business

Based on a proven and widely practiced approach to business transformation. Our customers report higher levels of engagement, better designs and more than 40% reduction in the time to complete organization designs. Make change a core capability in your business with Skore app.
With Skore app you can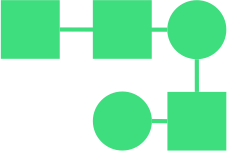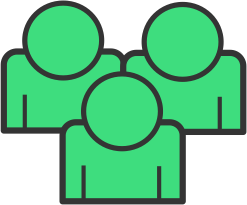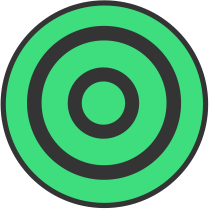 Visualize Processes
Our simple yet powerful approach to process modeling is the fastest way to discover, understand and share how things work in your organization
Analyze Roles
Clarify responsibilities and design new roles with our integrated responsibility analysis tools (RACI)
Align The Business
Create a clear line of sight between strategic goals, the work and your team with Skore app's integrated modeling and analysis environment
How it works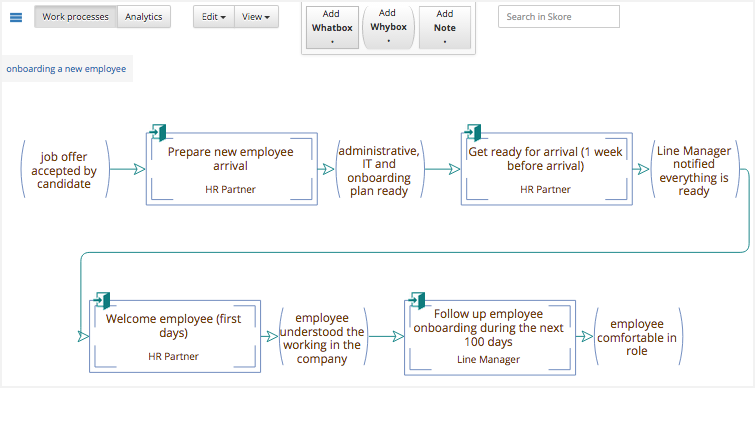 Describe how things work
Design the ways of working that will help your organization deliver its vision and achieve its goals. Our simple modeling technique is perfect for quickly and visually capturing ideas and describing how things work. As the saying goes "a picture paints a thousand words".
Define the outcome for each step to ensure all work delivers value to your customer. Break steps down into more detail in order to explore how things works.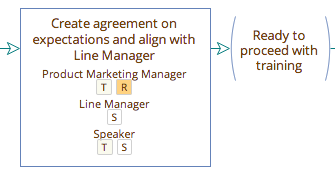 Understand who does what
Clarify who is responsible for what, who makes decisions and who needs to be informed in order to deliver your vision and achieve your goals. Use one of Skore app's built in responsibility models, such as RACI, to understand the level of involvement of each role in the work.
Assign one or more roles to each step in the work and identify them as Responsible, Accountable, Consult or Inform. Or try our alternative RATSI approach for even more clarity.
Ensure you have the right talent
Make sure you have the right talent to help you deliver your vision and achieve your goals. Use our built in reports to produce job descriptions that describe the key responsibilities and tasks for each role. With our integrated model you can be sure your job descriptions are aligned with your strategic objectives.
---
Skore app aligns your team with your vision to get you there faster
Don't just take our word for it…

"What we need is a lightweight resource, something we can grab and run with, yet still have the security of a well tested framework to keep us just. Skore app is such a resource."
Robert Leitch MBCS CITP, Adroit & Associates

"I've recently been working with entrepreneurs setting up businesses and Skore has proved to be invaluable as a flexible and light touch tool. It acts as a catalyst for our conversations and gives us all visibility of what we agreed."
Mark Jarvis, Hunter Moore Ltd

"Working with Skore helped us gain a fresh perspective and valuable insight into how we can best deliver value from our solution to our clients."
Product Director, Verdande Technology
---
---