A structured approach to process mapping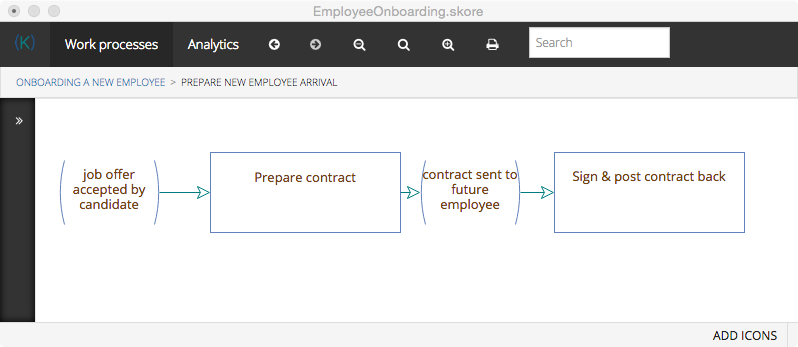 2 shapes
Boxes to describe what happens
Brackets to describe why it happened
No complex notation
Skore uses only 2 shapes! You don't need a complex notation to describe most processes.

Attachments

Ideal for information related to a given activity
Link to documents, templates
"How to" explanation
Additional description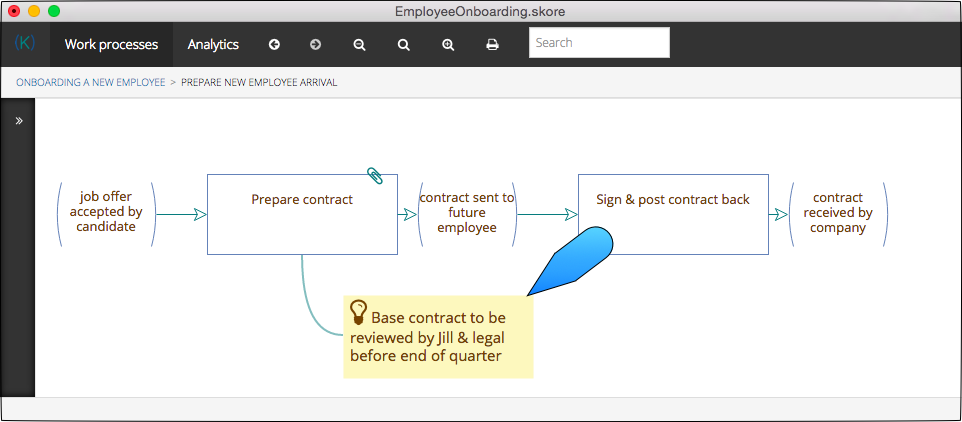 Add comments & notes

Capture discussion points, commentaries… anything that needs to be visible on the process map.
Notes can have basic formatting and have different background color (including "transparent")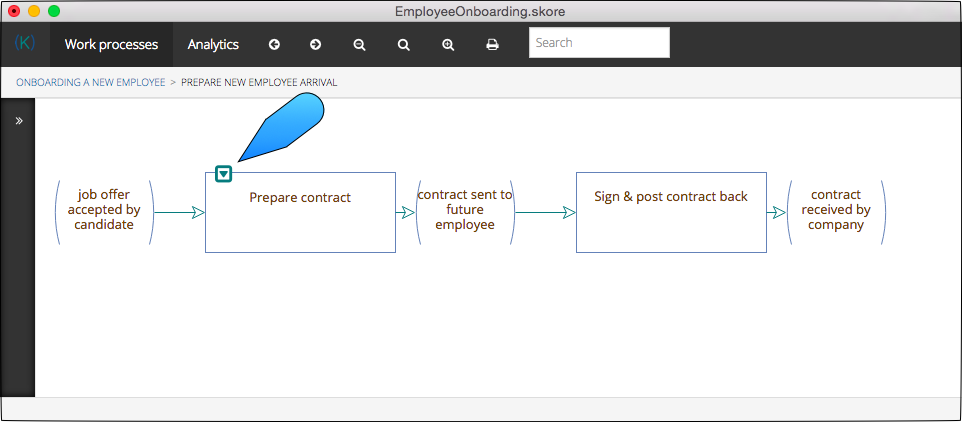 Add sub-processes for more level of details

Keep your diagram clean and push the details in sub-processes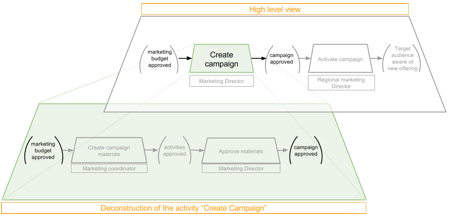 A hiearchy of processes

With Skore it's very easy to navigate from the top-level to more details
---
Manage Roles & Responsibilities
Full RACI support and export to MS Excel
Roles & Responsibilities
Assig roles to your activity to clarify roles & responsibilities
You can enable RACI or RATSI for more detailed descriptions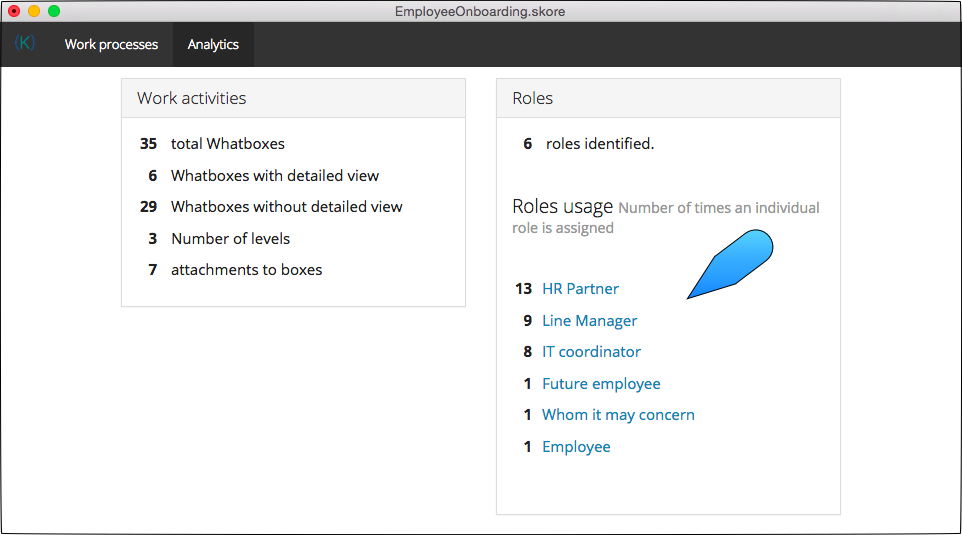 Quick analysis
Keep an eye on your process using the rapid overview.
See which roles are the most critical to your process.
Role manager

Get a full role description. All activities where a role is involved, all handovers with other role (see below) and attachments.
You can pre-load list of roles as well.
Export role description for use outside of Skore.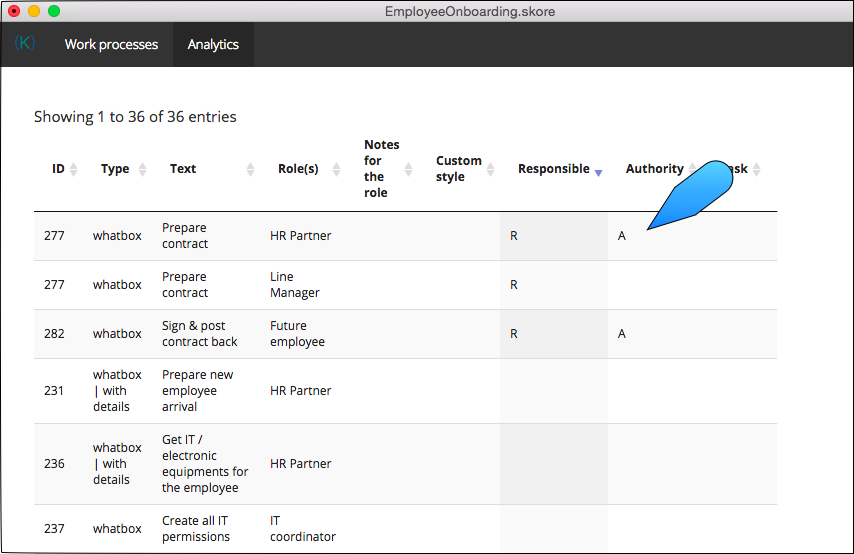 Extract all data in reports and Excel

Generate reports about your processes (including RACI, SIPOC, etc.) in a click.
Export to MS Excel for further analysis.
---
Manage interactions between teams and roles

See handovers between roles

It helps understanding how roles are connected; how critical one role can be in a process.
It helps building the SIPOC report.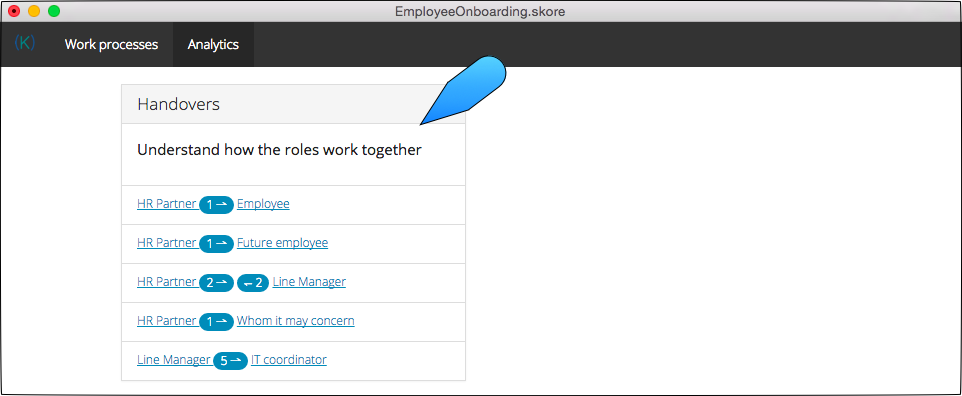 See summary of interactions and linchpins

Identify the linchpins of your process, the roles that are the most connected.
---
Map at the speed of talking
Don't let a software get in the way of a good workshop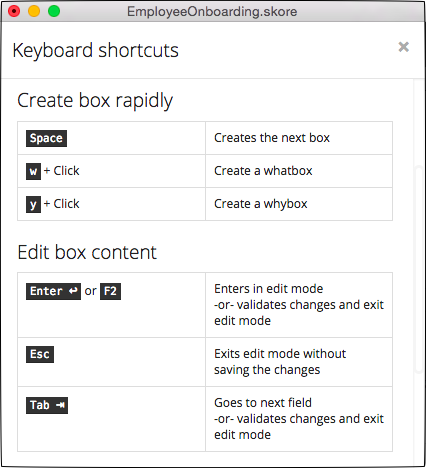 Keyboard shortcuts

Like Mozart and his piano, don't get your hands off the keyboard. Use the keyboard shortcuts to navigate and edit the process while you facilitate a workshop.
Ideal for workshops
Map at the speed of talking: Skore app never gets in the way of your conversation.
You don't spend time formatting and aligning boxes; Skore app is simple to use and has loads of keyboard shortcuts to help you be fast.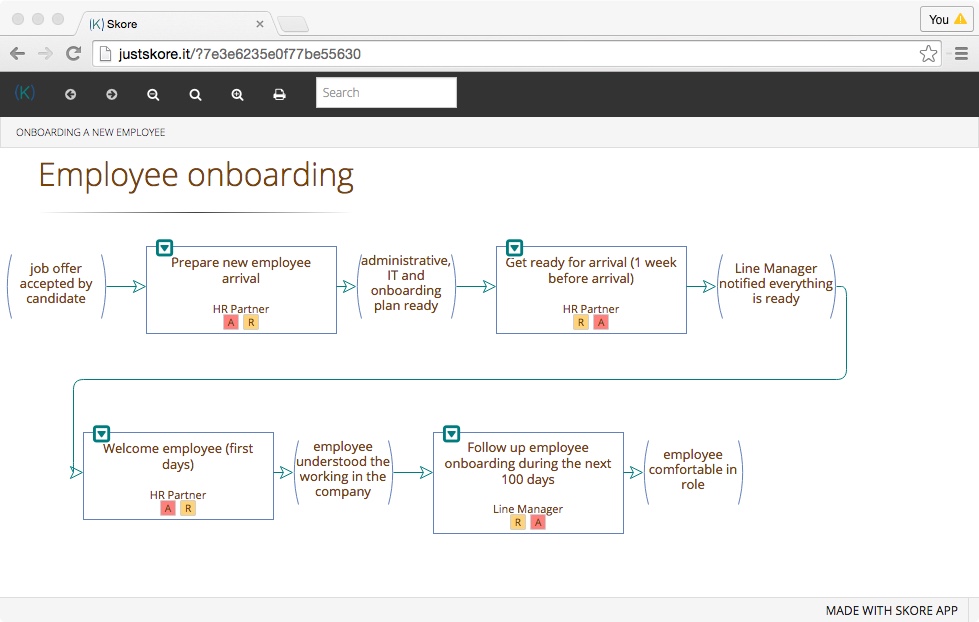 "HTML" export for your intranet

Create a standalone, interactive, file that everyone can see and interact with. Even people without Skore app.
Share online anonymously

Use justskore.it export and send a unique & secret link for anyone to see your Skore processes online in the browser.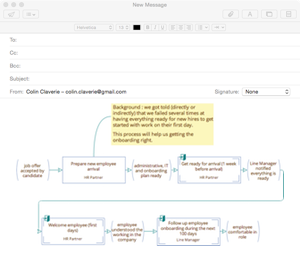 Save as image

Easy to include a Skore in an email, a PowerPoint presentation, or any other materials.
---
Create beautiful processes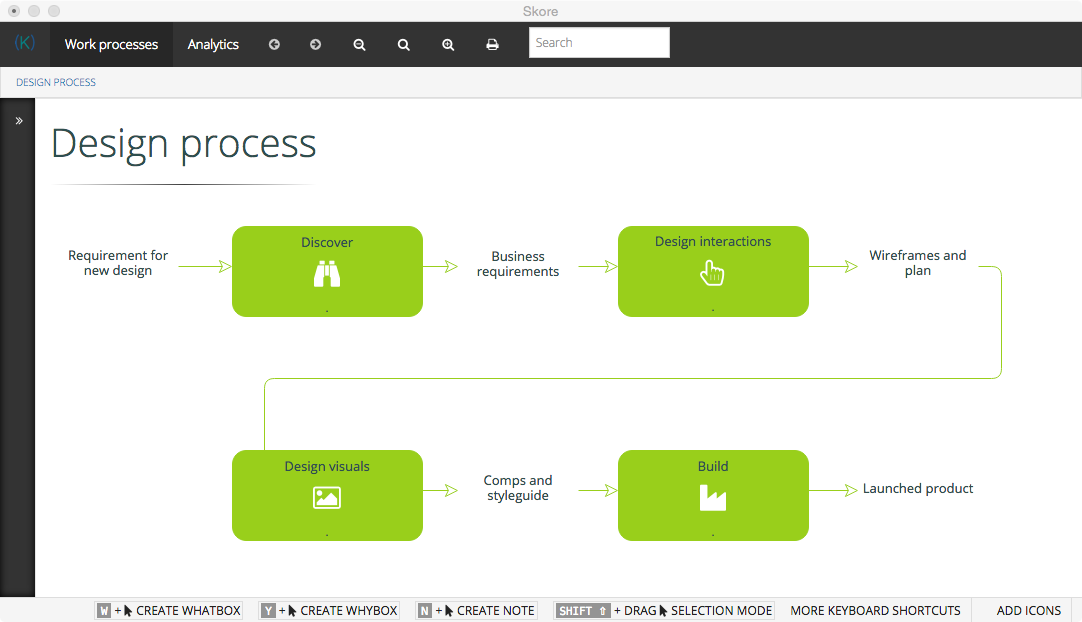 Stylesheet
Match the process with your company or project colors
Icons
500+ icons are available directly in Skore app so you can quickly illustrate the processes. It always gives a nice finishing touch!