Powerfully Simple Software
With Skore anyone can learn to map, manage and improve processes.
Really Simple Process Mapping
Skore uses the simple and powerful Universal Process Notation (UPN) to map processes in a way that anyone can understand and follow them.
Not only easy to follow but also easy to learn so that anyone can map and improve their own processes.
The user interface has been designed to map at the speed of conversation so you can run live process mapping workshops and capture processes directly into Skore.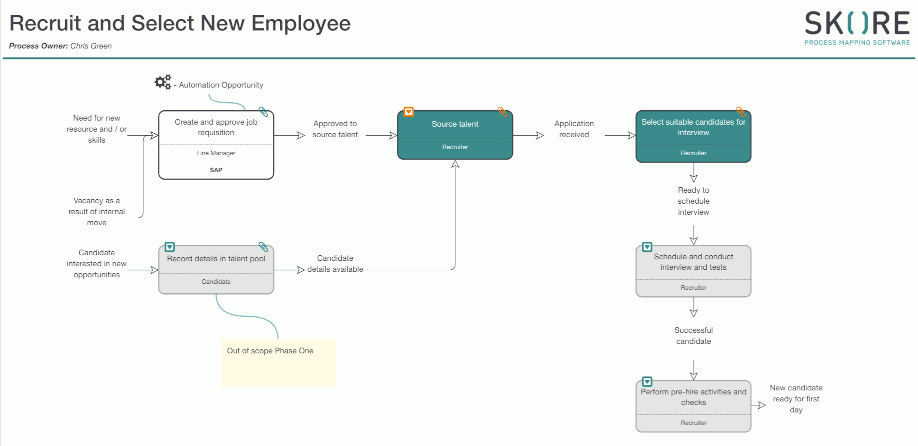 Collaborate and Continuously Improve
Teams from across your business can collaborate effortlessly to review and improve your most valuable business processes.
Leave feedback, start discussions and implement improvements in a simple and intuitive user interface.
Organise feedback, track actions and progress improvements from one central location.

Manage and Share Processes With Ease
Instantly share processes from a central cloud based process library as soon as they are mapped.
Provide a simple user interface for everyone to search and find your most important processes.
Manage versions and drive ownership and accountability through approvals and publishing.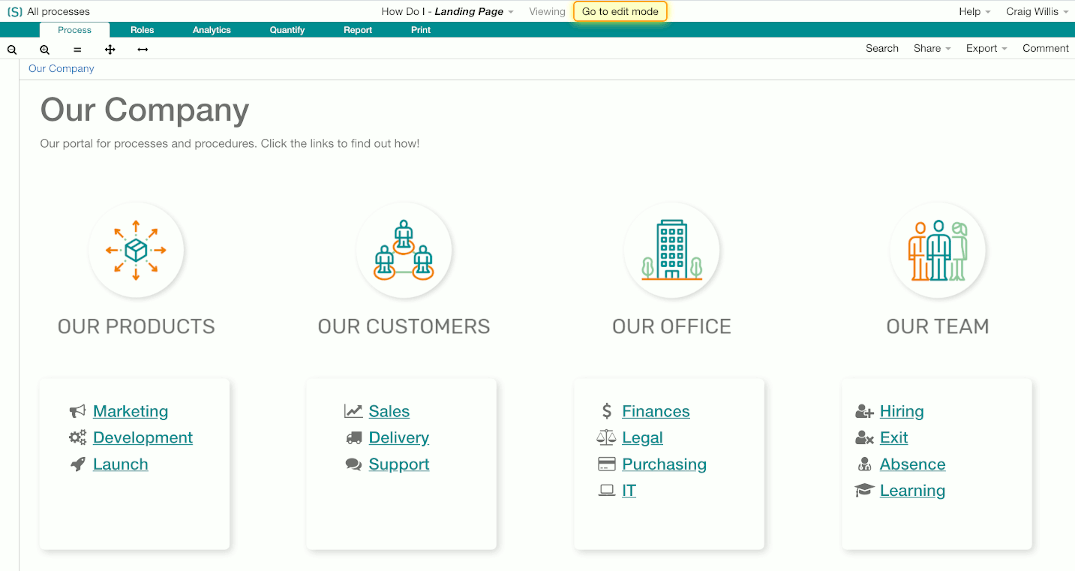 Make Your Strategy A Reality
Skore's unique approach to mapping and modelling business processes enables you to make a direct connection between your strategic processes and the daily activities of the workforce.
Create a direct line of sight from top-to-bottom and end-to-end for all your processes.
Zoom in and out of the details of each process depending on the level that's most relevant to you in your role.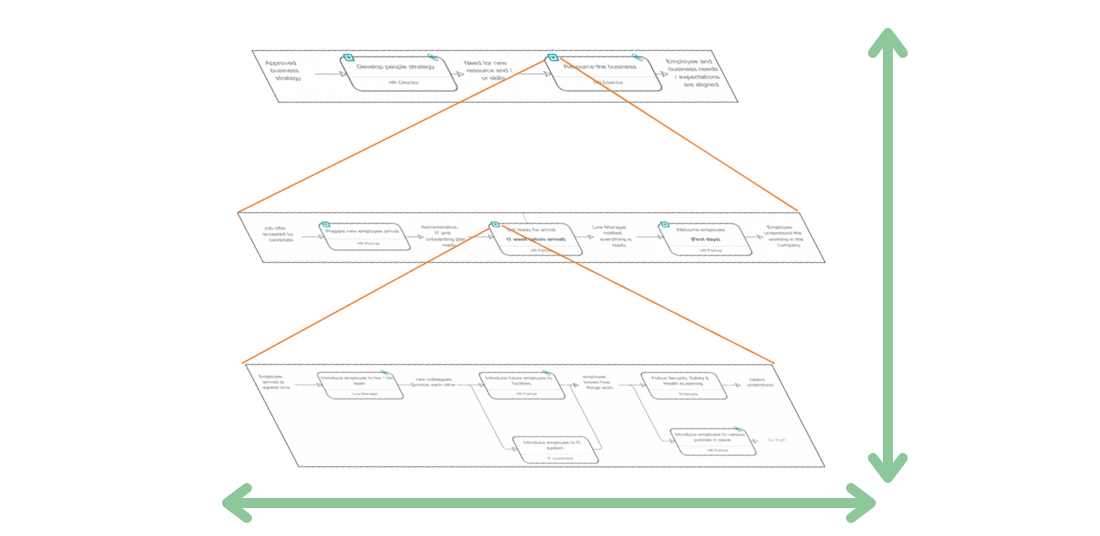 Put the Right People in the Right Jobs
Automatically generate detailed job descriptions for each role based on your processes.
Use RACI and other responsibility models to understand exactly what everyone's roles and responsibilities are.
Powerful analytics enable you to design and optimise roles to ensure your processes deliver the results you desire.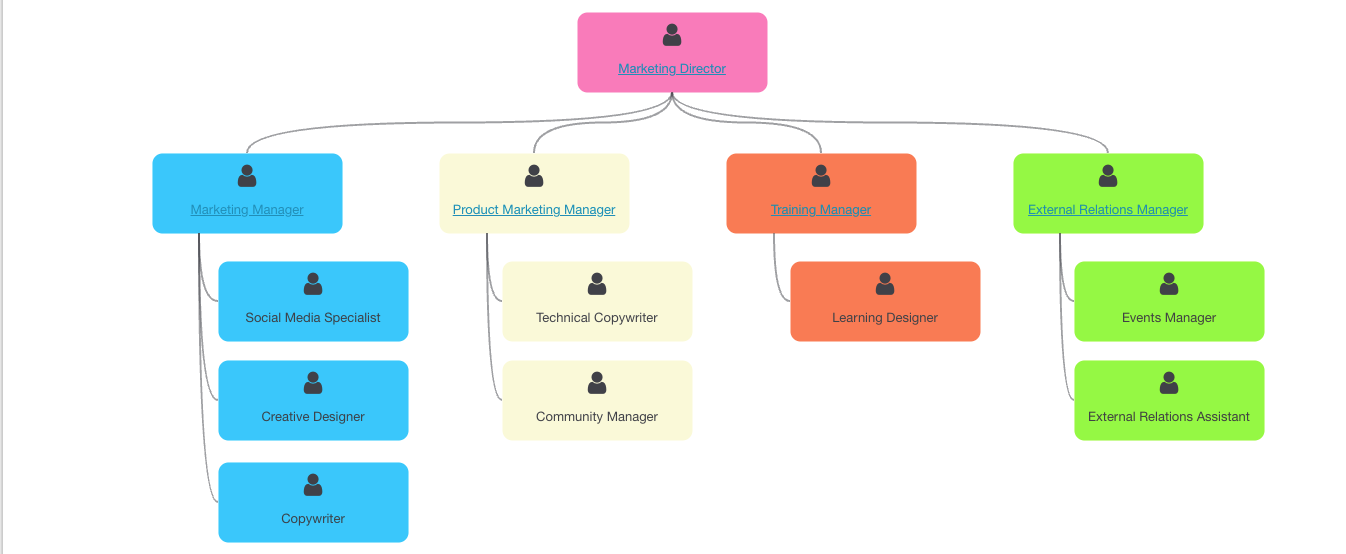 Get Control of Your Costs and Resources
Quickly see which activities and roles are costing you the most in any given process.
Identify bottlenecks and waste so they can be removed easily.
Explore future scenarios to understand the impact of potential changes and build business cases.