Partners
Our partners are leading experts in bringing new technology and approaches to business. Challenging and disrupting current business behaviour, they are able to impress and inspire clients through collaborative, game-changing workshops
Our partner network
We work with our partners to develop unique offerings that set them apart from the competition. Working together we can help you develop a deeper and longer lasting relationship with your customer.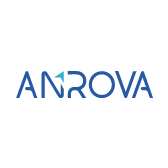 Anrova is the ideal partner for your SME. We bring thorough domain expertise, allowing us to understand your context and challenges to translate these into the best SAP Business One solution. As an IT service provider and SAP Business One Partner, we cherish a culture of responsibility, efficiency and value for money
In order to be even closer to our customers, the Anrova South branche is there to help our French-speaking prospects and customers.
Want to learn more?
Speak to one of our team to learn more about becoming a partner.