Software for Remote Process Workshops
A simple guided methodology and intuitive user interface, perfect for running live online workshops.
Capture business processes at the speed of conversation
Map at the speed of conversation
Skore's intuitive interface and built in shortcuts mean anyone can map processes in a live conversational environment such as a process workshop.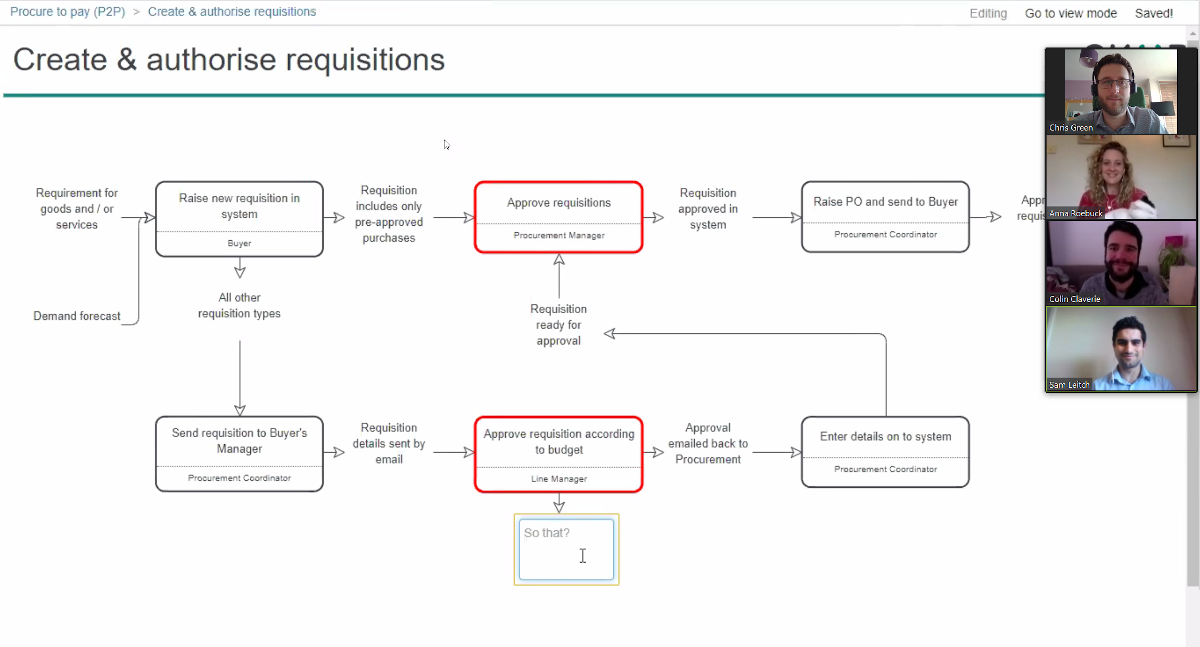 Keep everyone focused
It's hard to keep people focused and engaged in online meetings with so much to distract us. With Skore's simple guided approach for describing business processes, participants can self facilitate and co-create process maps at the speed of conversation.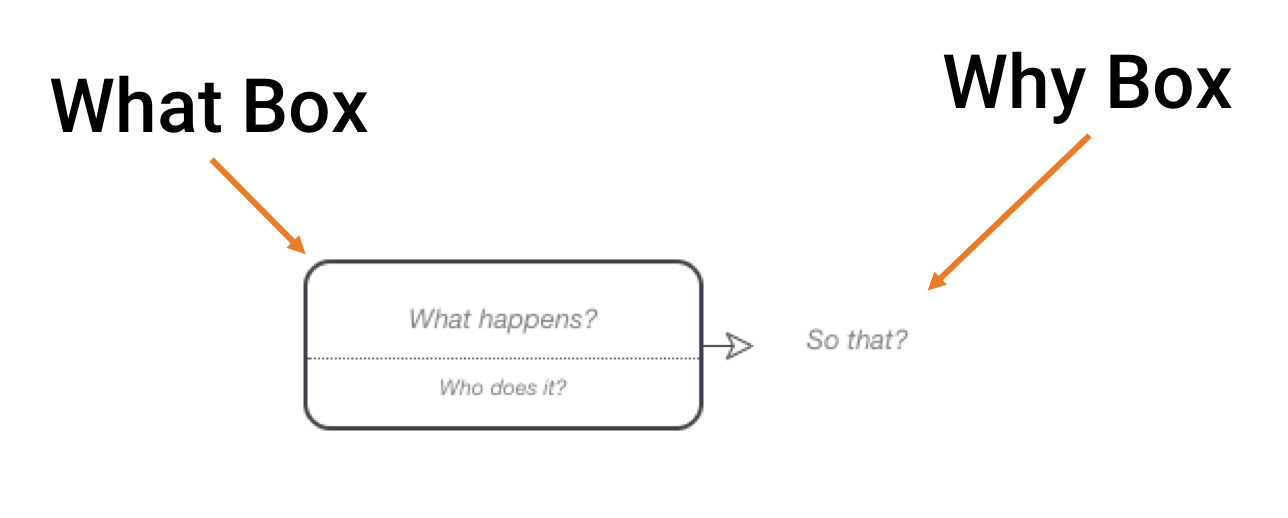 Share easily and instantly
Skore is a web based software which means you can instantly share processes with participants before, during or after a workshop. Anyone with a web browser and an internet connection can access processes anywhere at anytime.
Gather feedback and comments
Collect feedback using the in built commenting feature. Users can comment on a whole process or individual boxes. Comments can be checked off as soon as the feedback has been implemented.
What else can you do with Skore?
Roles and responsibility modelling (RACI)
Create instant job descriptions
Cost and time analysis
Approvals and version control
Process discovery for Robotic Process Automation
Lean analysis
What is Skore used for?
Software implementation projects
Digital transformation
Continuous improvement
Quality and standards
Risk and compliance
Target operating model analysis and design