Re-imagining Process Improvement
An exciting new way to capture processes, gain instant insights, engage teams and improve businesses. Do you understand how Skore works? Watch our video below.

Use a Two Shape system that eliminates confusion or delays
Skore was designed so anyone in any organisation can understand their processes. Our simple two shape system means that mapping your processes is simpler, easier and quicker to use. Easy to learn and start using, teams across your organisation can be clear on exactly what happens, every process map is standardised and there can be no room for confusion.
"This was essential for empowering the team to take on important decisions at a regional level"
Audit and Compliance Manager, Bovis Homes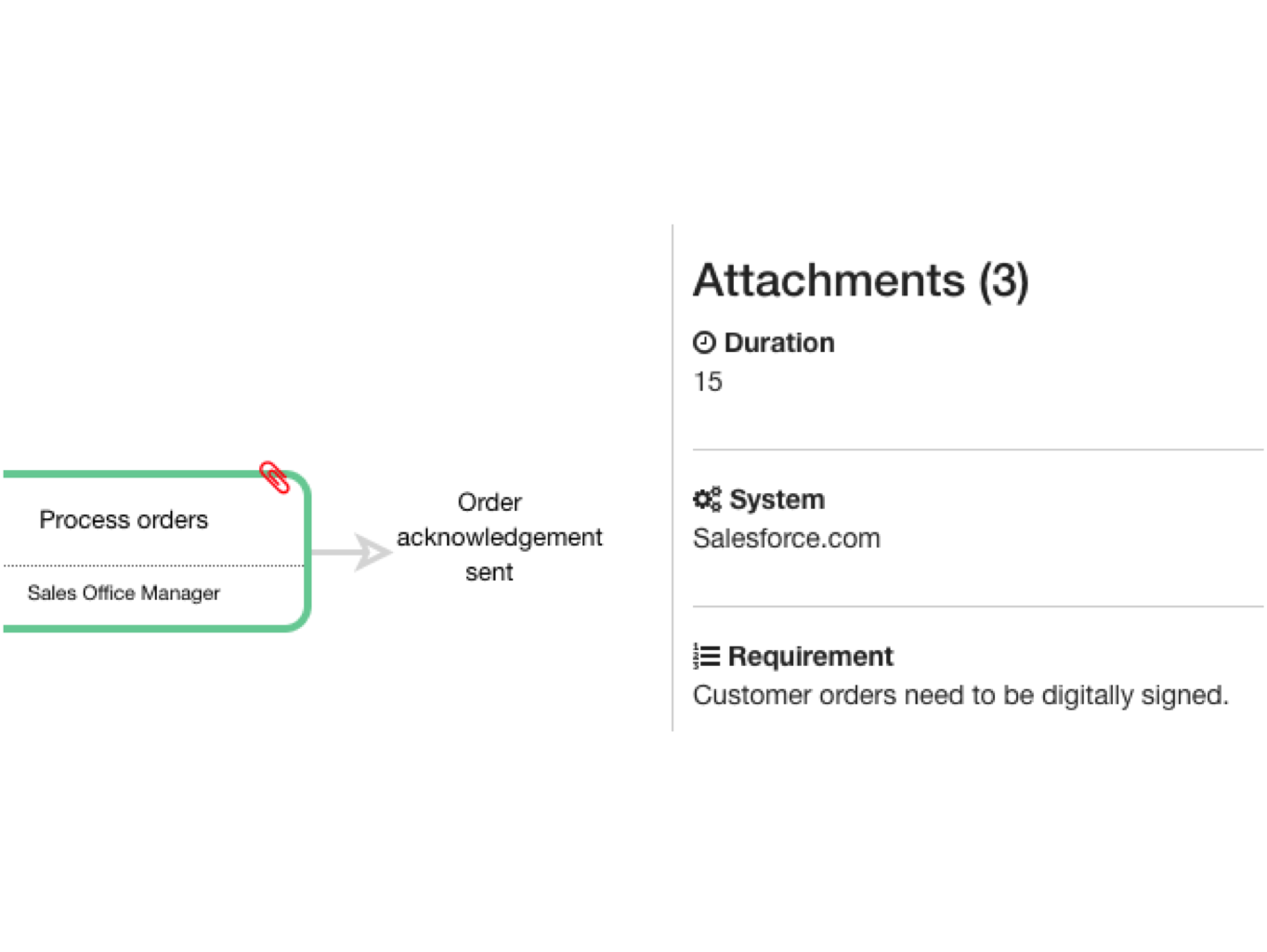 Instant Analytics at a Click 
As soon as you start capturing data Skore creates analytical dashboards. You gain insights into your organisation within minutes. Discover your hidden costs, time lost, waste and opportunities for growth. Skore's customisable fields mean you can enter all types of risks, requirements, responsibilities and costs distinct to your business.
"Keeping our RACI matrix in synch with our processes was a full time job… Skore removes that"
Transformation Director

Zoom in and out of the detail
Create strategic level processes  and drill down to the smallest detail when required. Your processes are perfectly aligned and integrated. Our powerful search function means you can search by role, activity, outcome and keywords.
'Being able to show Skore and say here is an overview of your process flow, we can do detailed dives, we can call out notes, document SLAs, responsibilities etc in a way that is really engaging.'
Erin Arkin, Project Management Office Leader, Cielo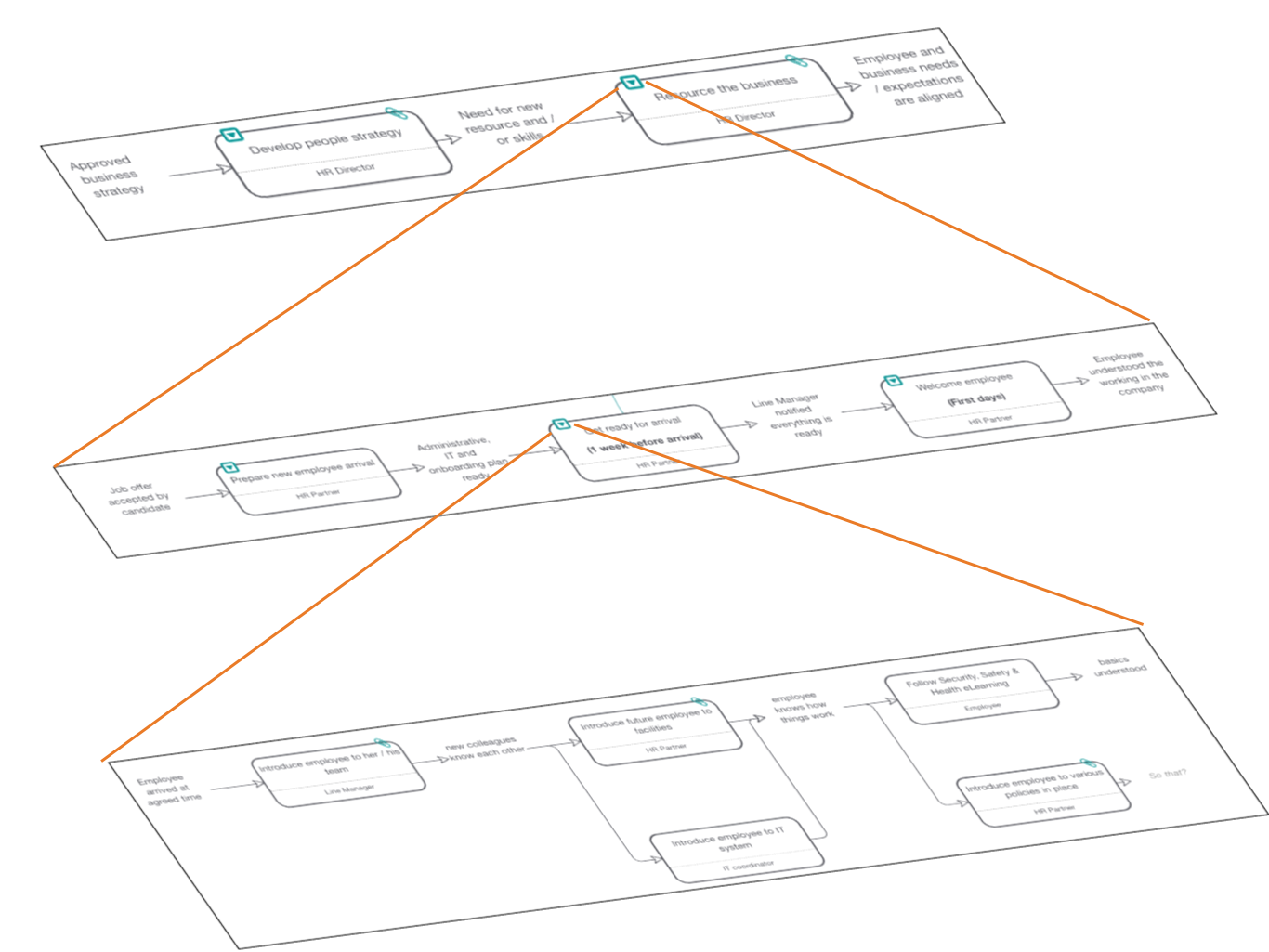 A Workshop Mode that Inspires Engagement
Skore is the first purpose built process workshop tool. It's designed to rapidly capture business processes in engaging collaborative workshops. No need for taking photos, using sticky notes or writing them up later, your processes are captured straight into the system. Get everyone in the room involved and talking about the processes. Discover insights together and create process maps that everyone agrees and signs off on.
What has taken months elsewhere, took weeks in Skore, and has resulted in a real asset for the University."
Head of Student Systems, UK University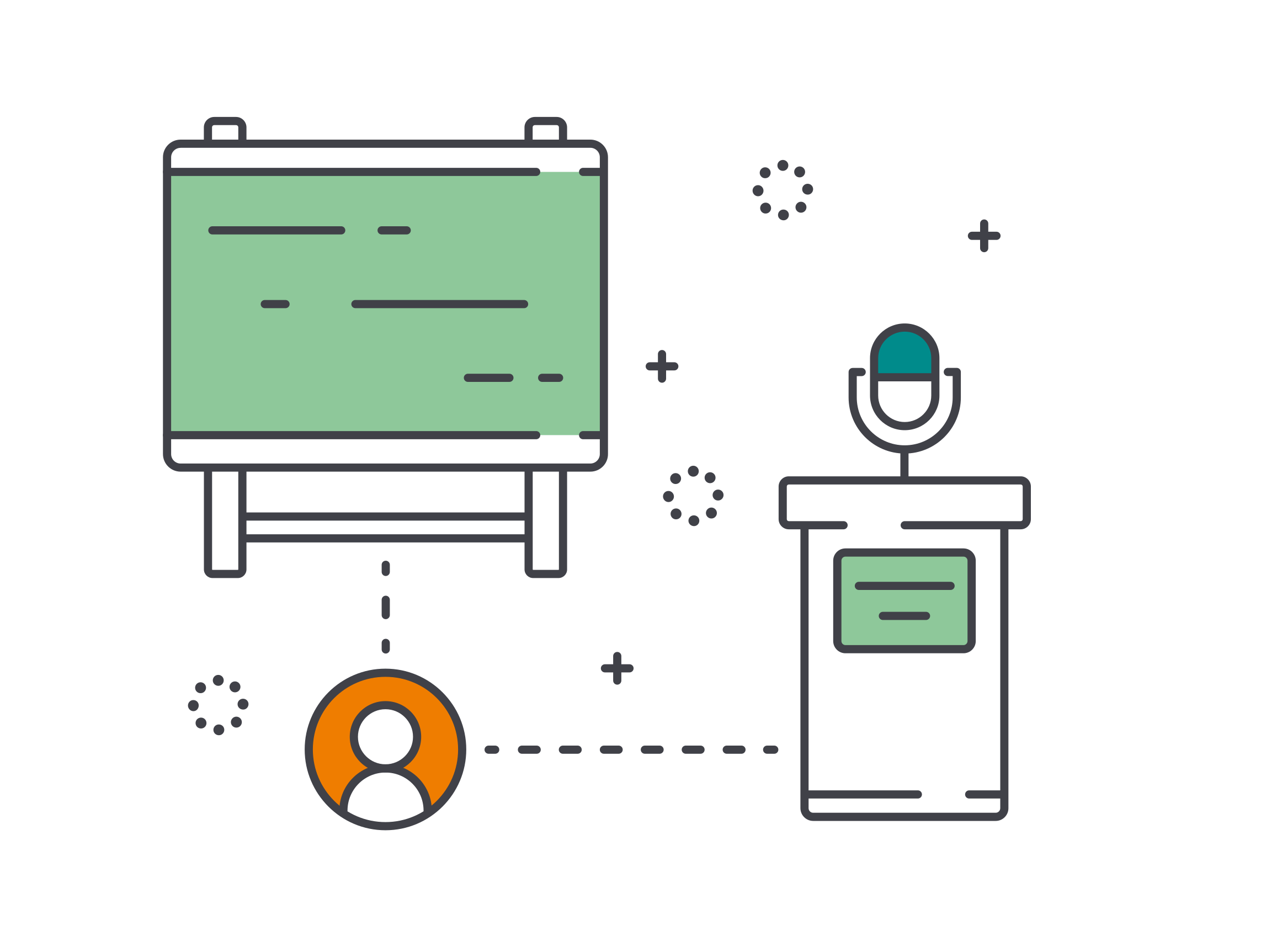 Share and collaborate
All your process information is securely stored in one place and can be shared with anyone anywhere through a Web browser. Collect and action feedback from your colleagues and customers through our notes and comments functions. Rollback effortlessly to earlier versions if needed, archive and create audit logs as required.
"Skore also enables us to work very collaboratively and seamlessly with our clients"
Daniel Lawrence, Managing Director, Lawrence and Wedlock
Interactive process portal
Our simple systems means everyone can understand your business processes. What's more – make your processes available to the whole company to use. Use your processes for training and to ensure compliance or regulatory requirements.  All processes can be approved and published by process owners with a history of changes.
"Skore has become an integral part of our company's Intranet, helping different business units work to a common standard"
Chris Jones, Compliance and Audit Manager, Bovis Homes