SKRUM by Skore
Skore's bi-monthly meet-ups for the Digital Transformation Network

Skrum was originally set up by the founders of Skore who recognised a demand for like minded professionals to get together informally, exchange ideas and learning. What started as a small get together is evolving into a well respected informative and educational event.
This isn't just networking, we're building a community…
Skrum is run across the UK midweek and is open to anyone who is looking to learn or meet others working to improve the performance of organisations.
If you are looking for an informal, friendly and collaborative event… Skrum is for you. 
Our next meetings are:
Due to Covid-19 our Skrum events are temporarily postponed. We will be back soon. Please in the meantime make sure you sign up to our Meetup page so you get all the Skrum news and announcements first.
London on the 12th May 2020
Portsmouth on the 14th July 2020
Speakers for our London event will be announced shortly.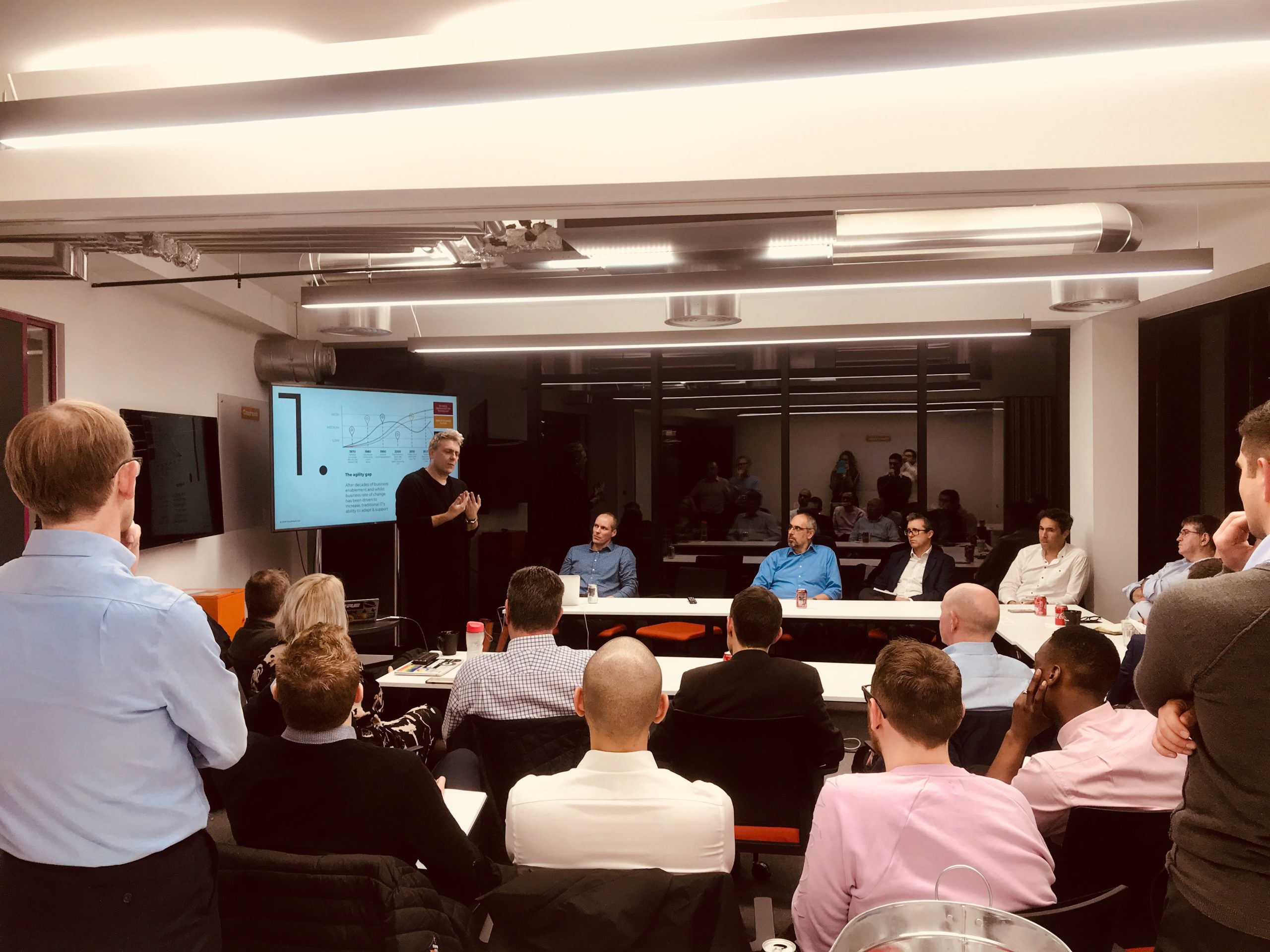 To find out more about meeting dates and join our community please click below: