Skore Connect
End-to-end visibility from business requirements to solution development for your Digital Transformation team.
Business Friendly Requirements Discovery Integrated with MS Azure DevOps
Skore Connect brings together the power of Skore's user friendly process discovery with Azure DevOps to help you:
Create traceability between requirements and development activity
Remove the need for duplicating business requirements in different systems
Reduce misunderstanding and rework between the business, analysts and development
Discover
Capture processes and user journeys at the speed of conversation in live collaborative workshops. Attach business requirements in the context of the business process.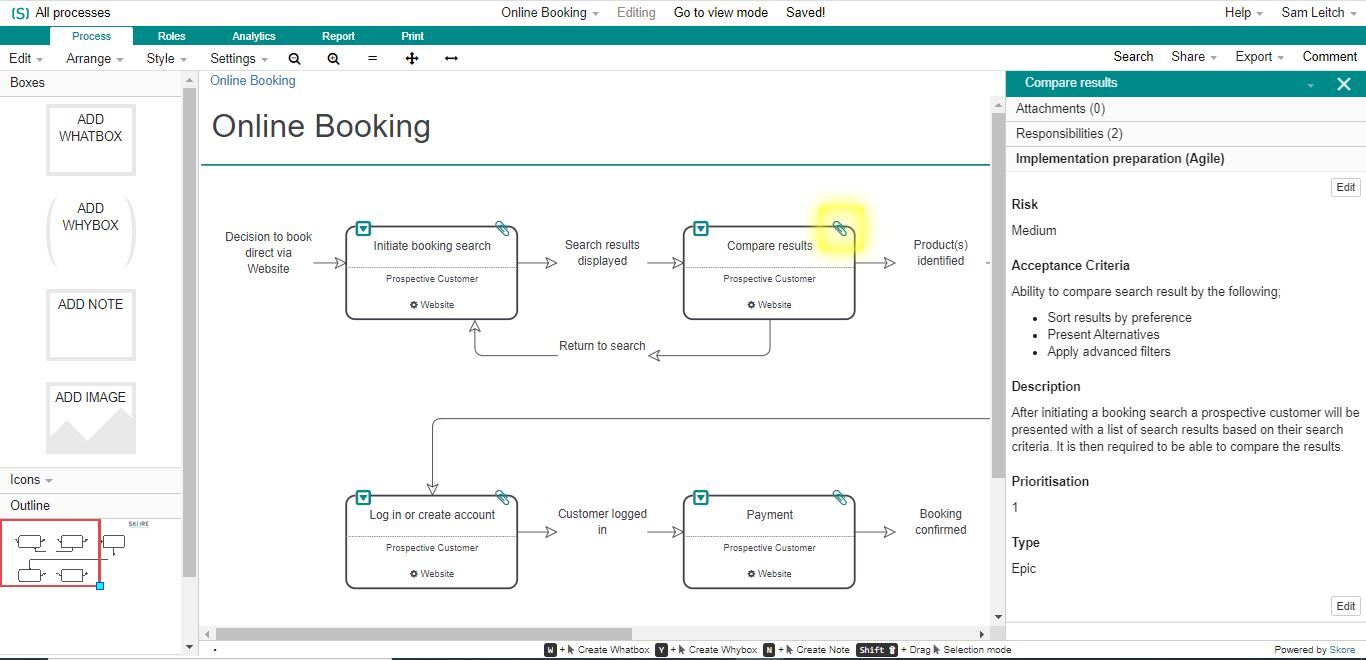 Prioritise
Categorise and prioritise requirements, along with success criteria, and push Epics and User Stories into Azure DevOps. Work items can be configured for your preferred development methodology.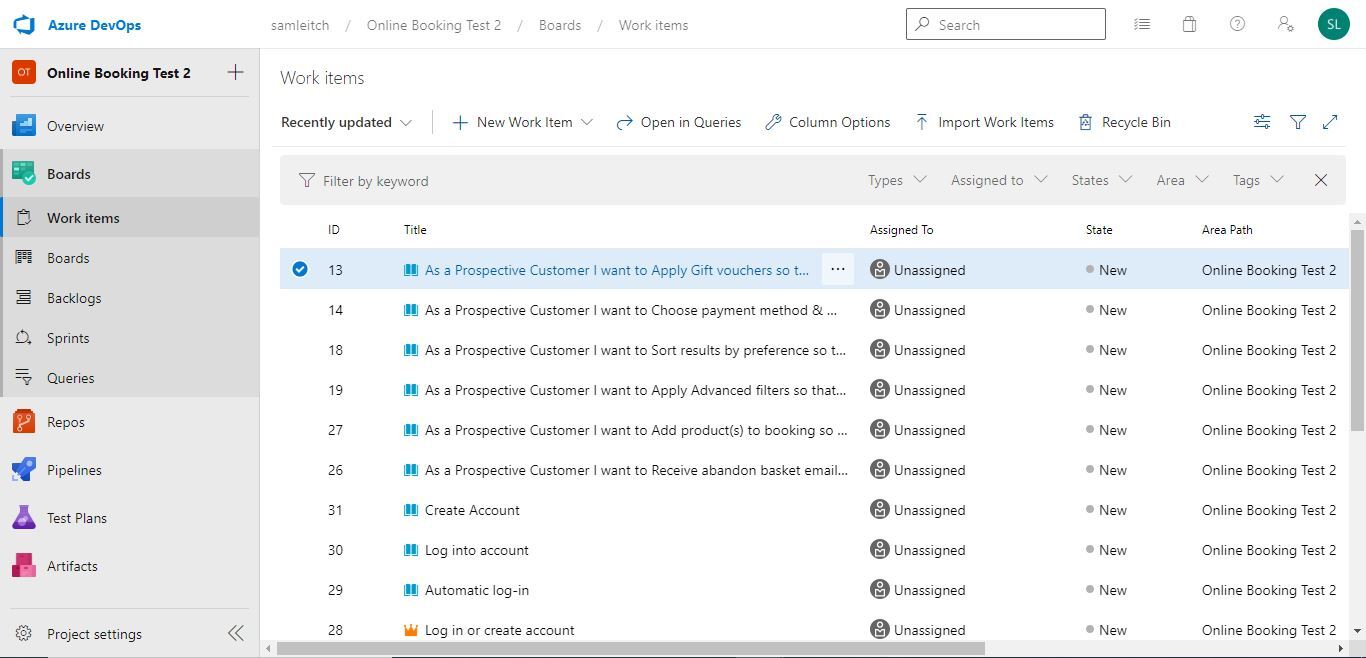 Build
Build solutions according to the business processes and success criteria. Developers have direct access to the business processes to provide context and answer questions.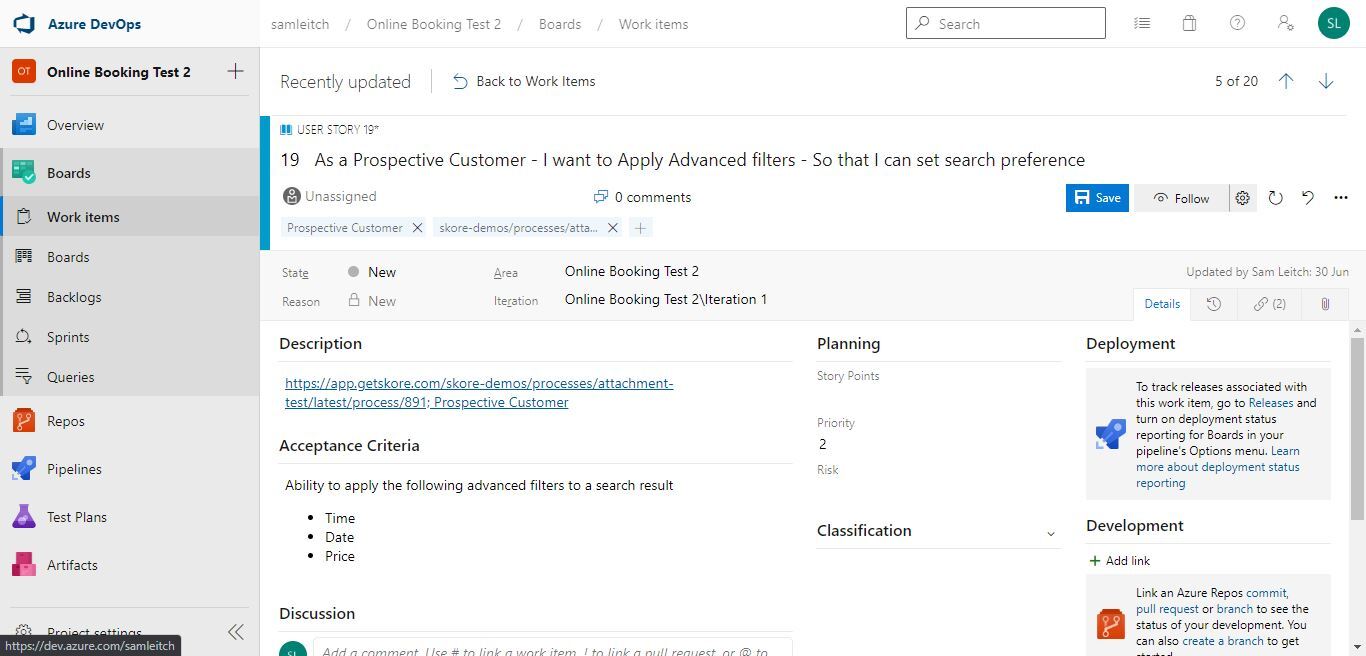 Implement
Run user acceptance testing and training against the processes in Skore. Everyone has one single view of the processes and the solution.