Alternative to Tibco Nimbus
Are you looking for an alternative to Tibco Nimbus? As a well established Business Process Management tool Nimbus has been around for over two decades and used by businesses globally. While it is an accomplished tool many users have found it costly and cumbersome to implement and maintain.
Skore is a central process library, process management and process improvement solution. Based on the same principles of end user engagement and creating a simple common language for your business Skore makes an ideal alternative to Tibco Nimbus.
What is Tibco Nimbus?
Tibco Nimbus is an enterprise process documentation and management software. First released in 1997, it was targeted at Quality Managers and grew to be used across many different sectors as a Business Process Management (BPM) platform. What set Tibco Nimbus platform apart from most other process tools in the early 2000s was its focus on making process understandable across ALL areas of a business.
Tibco Nimbus is still in use today across many large enterprises including Nestlé, Novartis and Chevron, among others. It is popular where most process improvement and management platforms are too technical for the average person.
Like Skore, Tibco Nimbus is based on the Universal Process Notation, or UPN, approach for documenting business processes.
Is Skore an Alternative to Tibco Nimbus?
As an alternative to Tibco Nimbus, Skore has several key similarities as well as some significant improvements. The founding team at Skore worked with the Nimbus platform for many years and have considerable experience using it for process improvement, change and transformation.
It was this experience that led the team to build Skore. Skore is not a direct alternative to Tibco Nimbus but those seeking a simple and user friendly approach to process will feel at home. If you are looking for something that's intuitive, easy to learn and provides more insights and analytics then Skore could well be a perfect fit.
The similarities
Both products share a common approach to process mapping known as UPN, or Universal Process Notation.
Mapping processes with UPN is designed to be very simple. Instead of a complex palette of shapes and symbols, as used by notations such as BPMN, it is based on a set of simple questions. What happens, who does it, when does it happen, why does it happen and how is it done?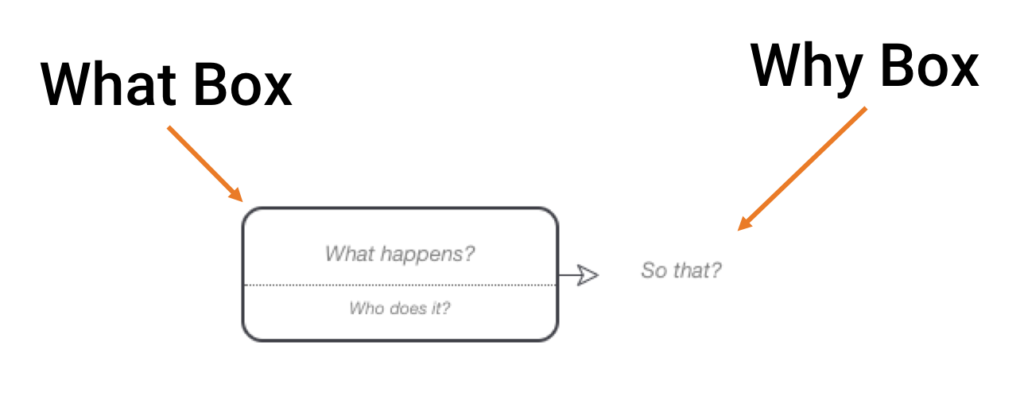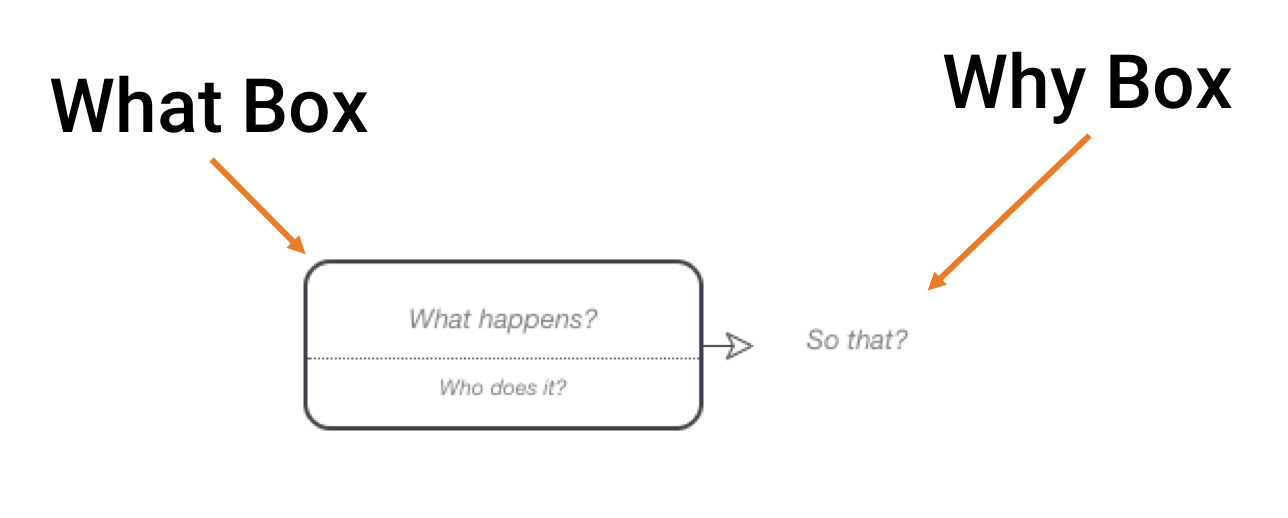 What and Why boxes in Skore ask what happens, who does it and why
Skore has simplified this technique further while maintaining maximum flexibility. Skore uses a What and Why box, with the key questions embedded, to make it even easier for a team to capture processes.
The user interface has built in shortcuts so that each box can be added anywhere on the screen with the click of a button. This combination makes Skore a powerful workshop facilitation tool by removing the software as a barrier to process mapping. Workshop facilitators can now "map at the speed of conversation".
Another similarity is in hierarchical modelling. While not unique to these tools they have both been specifically designed to make this as easy as possible. Process steps are deconstructed at the click of a button. The user is able to zoom in and out of the process model similar to using Google Maps.
The differences
Skore has been built to make business transformation and process improvement easier and faster. Not only is the process modelling simplified but Skore also has built in analytical dashboards providing users with instant insights. Example dashboards include process costing, business case building, Lean and responsibility analysis, among others.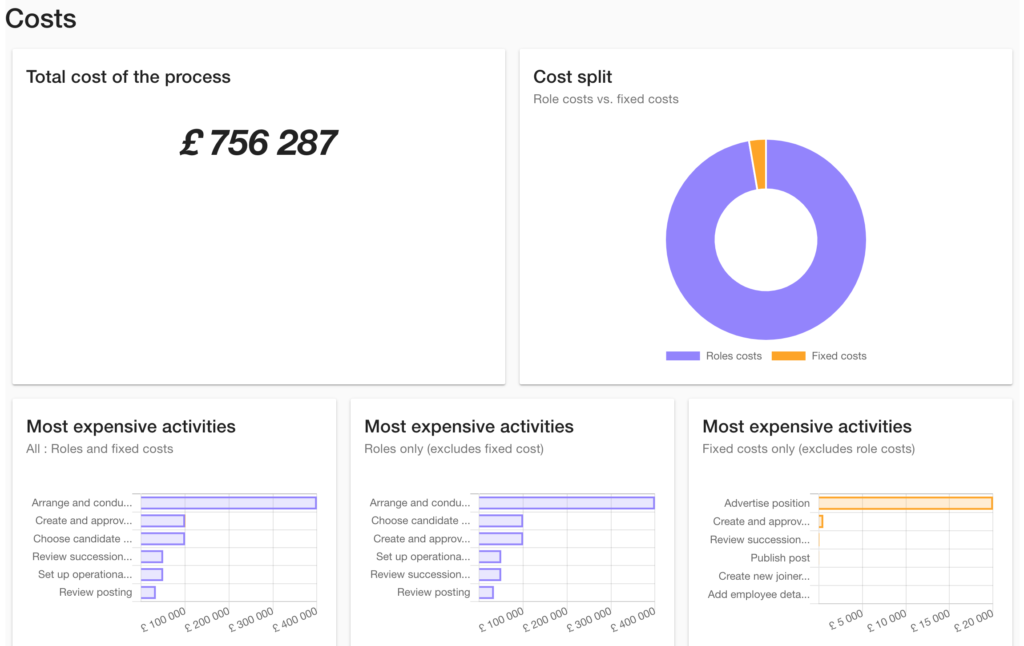 Which one is for you?
Take a look at some of the different features available here
If you are already using Tibco Nimbus and considering changing to something else Skore is definitely an option.  Skore is perfect if you want to get started quickly and want to create a more agile and innovative approach to process improvement and engage more people across the business.