Understand the root cause of your Communication Failures with Process Mapping
This blog article was last updated on 22nd October 2019
If your relationship between head office and the business is causing problems then perhaps it is time to go back to basics and rediscover your processes. Solving Communication failures with process mapping allows you to listen to your organisation and engage with the people who enable your business.
Communication Issues
Often we hear it in a shop where the stock levels are inconsistent. Or by a service provider where the member of staff isn't empowered to make the changes that would improve customer experiences?

"WE KNOW THIS DOESN'T WORK WELL BUT HEAD OFFICE MAKE THE RULES AND DON'T LISTEN TO US"
In fact, communication breakdowns aren't just restricted to multi-site businesses. The problem can easily happen between teams on the same site. Or between the business and its suppliers and/or customers.
It's a frequent factor in companies that are growing rapidly, where each team is focused on a specific objective or companies that haven't changed in a long time even though the environment around them has.
When communication breaks down, or is perceived to have broken down, the result is a duplication of effort, rework, mistakes and a general lack of trust. All in all, not a recipe for a high performing business.However before you jump ahead and start looking at which of the many available solutions you are going to use to improve collaboration, and therefore communication, STOP! Look into solving your communications failures with process mapping.
It is critical that you understand the root cause of the problem first. Once you have done this, the solution may be far simpler, and therefore less expensive to implement, than it initially appears.
Finding a solution
A recent Skore client had two teams doing the work that really belonged to one. Team A was the rightful owner of the work yet nearly 50% of it was done by Team B.
Team B weren't properly trained in the task and lacked time. When things went wrong, Team A often got the blame. In addition there was duplication.
When Skore was engaged trust was at dangerously low levels and adversely impacting their effectiveness. The first step was to map out the end to end work that both teams were doing.
Using a simple approach, the teams described the key activities, who owned them and the value each activity brought to the process.
These sessions were immensely powerful in stripping out any emotion attached to the inter-team relationships and allowed everyone to describe the work as it should be done. As the steps and interactions were captured, ownership was clarified as was, more importantly, the key interfaces and what was expected of each team.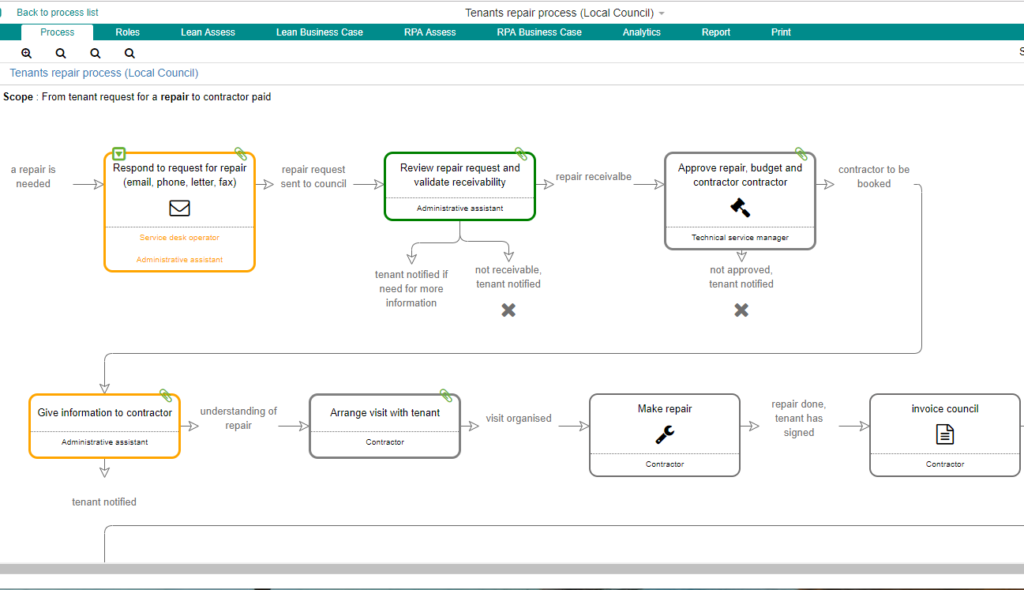 Communication is key
The client had initially engaged Skore to help them capture requirements for an upgrade to one of their systems. A change that would alter the way aspects of their business processes worked. Using Skore enabled them to capture the necessary requirements, realign the teams' processes, roles and responsibilities
More importantly it demonstrated to them the value of allowing employees the time to go back to basics, to understand their roles/responsibilities and others and then collectively to start the healing process. Positive and effective communication grows from understanding and trust, when that is lacking no manner of communication tools will solve the situation.
Using the Skore approach it is common to identify hidden problems in a business. Once a problem is identified you're halfway to a solution. However, when people are unable to articulate the problem, can't see the root cause clearly, or aren't empowered to challenge, problems will often be put down to communication and trust issues. In turn this can lead to accusations of poor workmanship when in fact it's simply a broken process
Skore Digital Discovery is a process mapping, improvements and insights software platform. With live workshop functionality it enables you to engage with your employees instantly and provides a lasting interactive record of your people, processes and tools.