How to Map an As-Is Process
Need to know how to map an As-Is process? In this blog we'll provide the answers to:
What question(s) should you be asking/ What is the purpose of your As Is mapping?
What's the scope?
Who needs to be involved?
How much detail you need?
Mapping an As-Is process is all about understanding and clarifying how things work today. We map the As-Is process to create a process manual or quality management system, to identify improvements or to gather information such as requirements for a new system.
Not sure if you need to be mapping As-Is or To-Be? Check out this article to help you decide which one you should be doing.
Purpose
Firstly, make sure you start at the beginning – you need to be clear on the purpose of the As-Is mapping exercise. As mentioned above, make sure everyone understands why you are doing this.
Ensure you involve the people you need to get their input into the process. Having an agreed purpose and objectives will make it much easier to explain why you need their help and time. Think carefully about how the objectives will also benefit the individuals involved as well as the company. This will help you to get support and engagement from them.
Then, before you start mapping the As-Is process, think about the specific question you are trying to answer. Having this question ready and visible during the process mapping will help keep everyone focused and help you reach your objective.
Need a reminder about Process Mapping? Read our handy guide here
Here's an example, imagine you are implementing a new Customer Relationship Management platform. Your purpose may be to automate manual activities in order to improve customer experience and increase the volume of sales that can be handled at any one time.
The benefits to the company are increased sales and improved customer satisfaction. The benefits to the individuals in the process are; less time doing boring manual activities, less chance of mistakes happening and more sales (more commission). This is what you need to define and make clear to everyone involved.
The Key to How to Map an As-Is Process
Therefore the As-Is process mapping is all about understanding where these manual activities are, identifying common problems and exploring opportunities for improving the process through the new technology. So the question(s) to answer in a process workshop could be:
What are the must have requirements for the new system? (i.e. what can we not do without?)
What are the main pain points today?
What are any potential solutions to these?
The questions are in order of importance so when the workshop reaches the end you can ask whether each question has been answered and if not what follow up work is required to complete it.
Try Mapping an As-Is Process for yourself – Free in Skore
Scope
Just as important as the Purpose is getting the Scope right. Determining the scope of your As-Is process is about being clear on what process it is, i.e. the title, where it starts and where it finishes.
Setting the scope will help you identify who you need to talk to and also keeps everyone focused on the most important area. The title of the process depends on which area you are looking at but if we continue with the previous example it would be the Sales Process.
Make sure you avoid these common mistakes when mapping processes >>
When using Skore, for mapping and improving processes, we recommend that you also consider the level above the process you want to map. This helps to understand the context and also identifies any other potential processes that may impact the one you are mapping.
Therefore, in our example, the next level could include the following processes; Marketing, Sales, Order Processing, Delivery, Billing and Aftercare.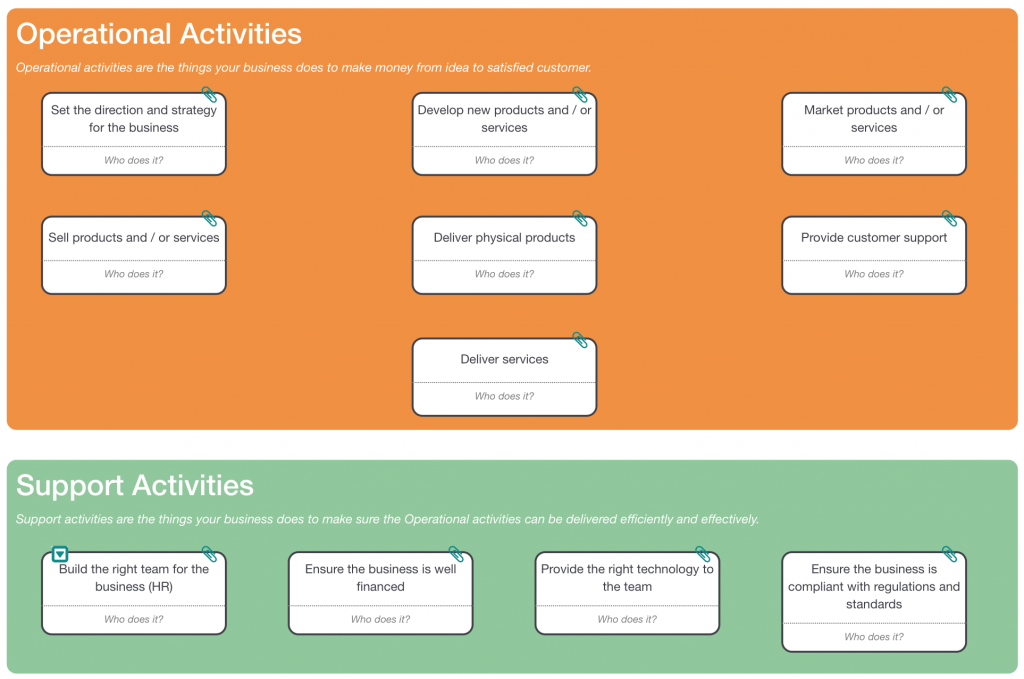 As a result, the team can see the Sales process but it allows them to also consider whether the new CRM needs to support other parts of the process where the company interacts with the customer.
Stakeholders and Influencers
Put simply, who do you need to involve when mapping the as-is process? Most obviously you need to include the subject matter experts, these are most likely to be the people that actually do the process. In addition it could also include the process owner as well as someone from IT with knowledge of the systems currently in use.
Depending on the process there could be a lot of potential stakeholders so you will need to consider which of those are best suited to take part. You can run focused workshops with a small number of people (read our guide on How to run a Process Mapping Workshop here) and then share the processes afterward. If using Skore you can use the commenting feature to gather feedback.
Consider who the champions and influencers are. These are the people that others will follow. They may not necessarily be in management or leadership positions but are often found bringing new ideas and getting colleagues bought in. They are often seen as experts and the 'go to' people. Getting these people involved early will really help bring everyone else along on the journey.
Additional Information
Capturing the As-Is process is one thing but what other, related information, do you need to capture. As-Is process mapping is all about looking at the current state, or how things work today. As well as the steps in the process you may also need to capture:
Roles
Systems
Issues and pains
Improvement ideas
Risks
Control points
Rules
Documents
Policies
And there could be many more. Remember that you will have limited time and you will have set a question that needs answering. Stay focused on your original objective. What additional information do you need to capture in order to answer the question?
Be prepared to capture that information in a structured way that is easy to refer back to. This could be a spreadsheet or database. If you're using Skore you can capture this information directly against the process steps using Custom Fields which will then allow you to quickly report and share them at the end of the workshop.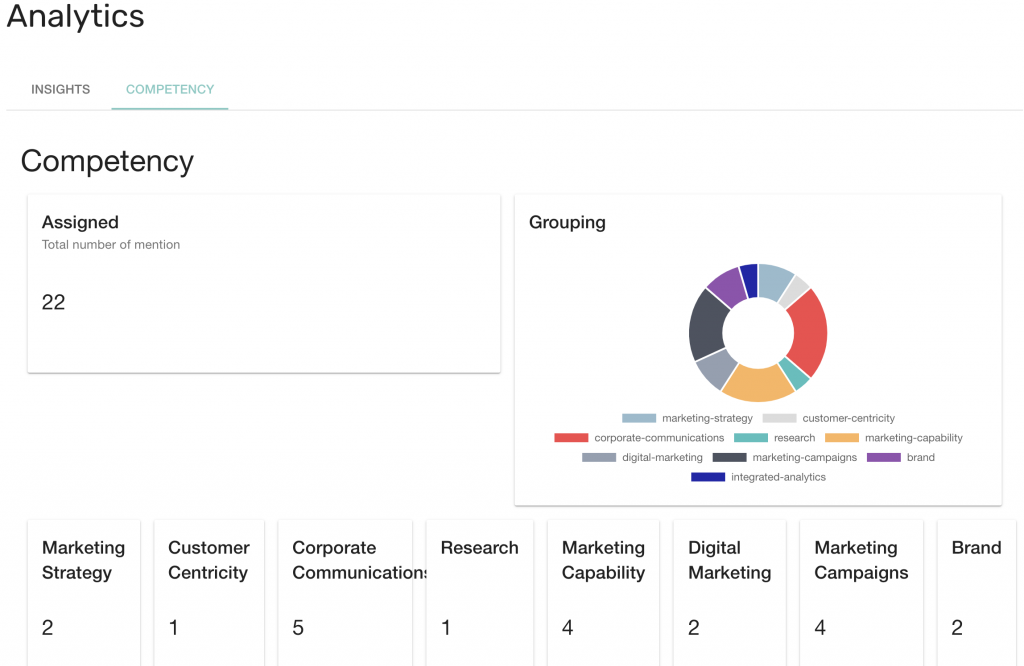 Sharing and Feedback
After the workshop it's important to share the processes and any related information. People will often remember important things afterward so it's essential to have a way of capturing those and incorporating them into the process later on.
Again Skore makes this easy by using the commenting feature to capture additional information and feedback from others. This can easily be added to the process and everyone will instantly see the updates.
Conclusion
Capturing the As-Is process is an important first step for a variety of projects. It helps understand what's happening today and identify the main problems that need to be addressed before making any changes and improvements. However, capturing an As-Is process involves collecting and making sense of a lot of information so it's essential that you are prepared.
How to map an As-Is process successfully is based on having a good plan, being clear about the purpose and involving the right people with the right tools. There are many tools available to help you gather this information, we'd recommend taking a look at a platform like Skore. Skore was designed to be used by everyone in an organisation and its simple two shape system means you can get mapping quickly and bring all your information together in one place.