7 steps to successful decision making
From the Erik Larson article in the Harvard Business Review "A Checklist for Making Faster, Better Decisions". This 7 step approach uses Behavioural Economics as the basis for making better decisions. It's designed to reduce bias and is ideally suited to important strategic decision making.
After reading the article on HBR we created this simple process view with guidance notes on each step.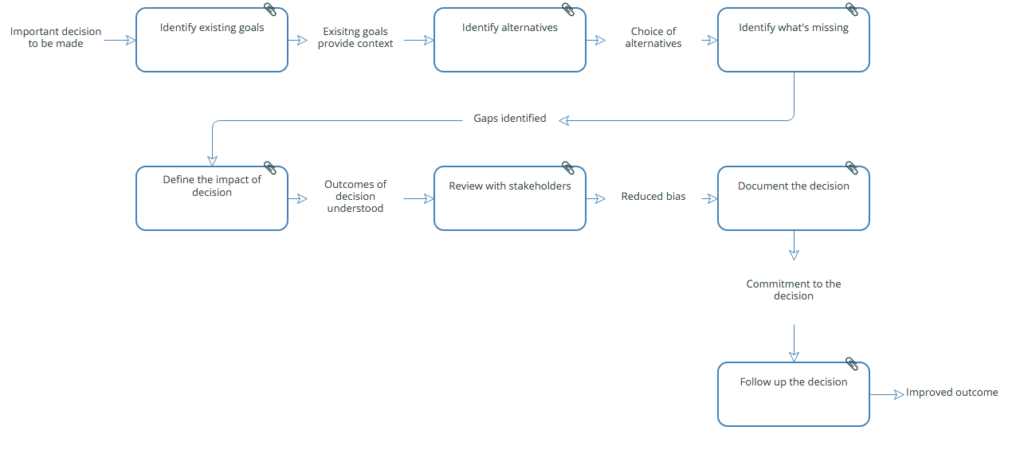 How we made this process in Skore app
This is a very simple construction. We used standard What and Why boxes to describe the process. Additional notes based on the HBR article are included in the attachment icons.