Ending 2020 on a high with a Skrum.
Our Skrum networking and learning event in December sparked lively conversations and generated some great networking connections.
Skore ran their final event of 2020 on Tuesday 8th December. Skrum has been a constant in the Skore event calendar for several years and in 2020 has successfully moved online in response to the pandemic.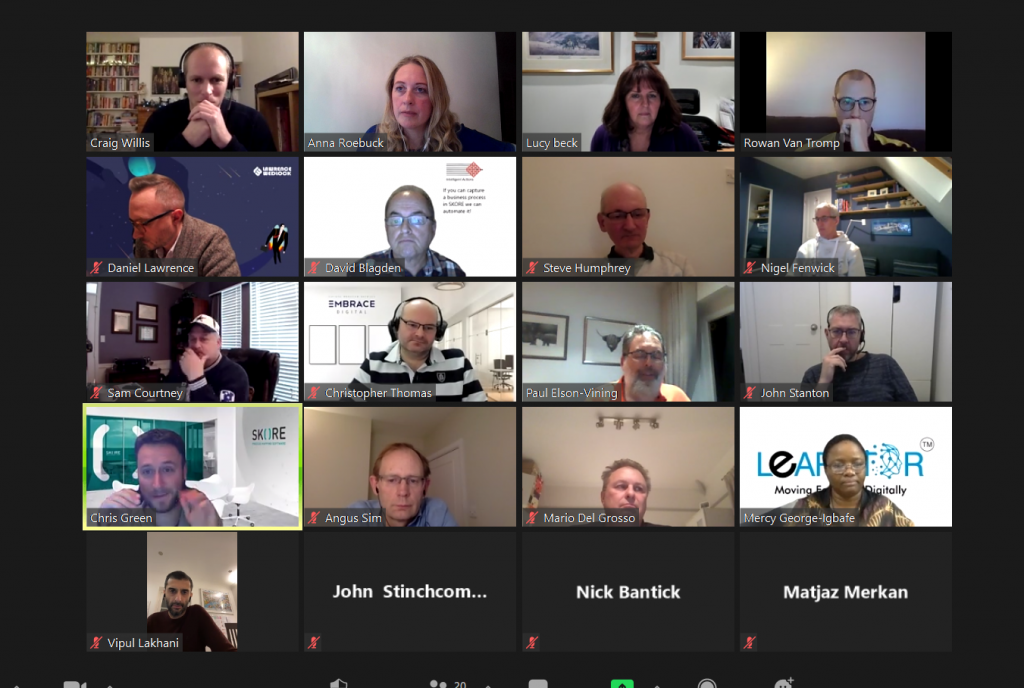 For the team, one of the greatest advantages of this has been the larger numbers we have been able to welcome to the event which previously were held face to face in UK venues such as in London or Sheffield. In the most recent online events we've had attendees from the United States, India, South Africa and Nigeria, to name a few.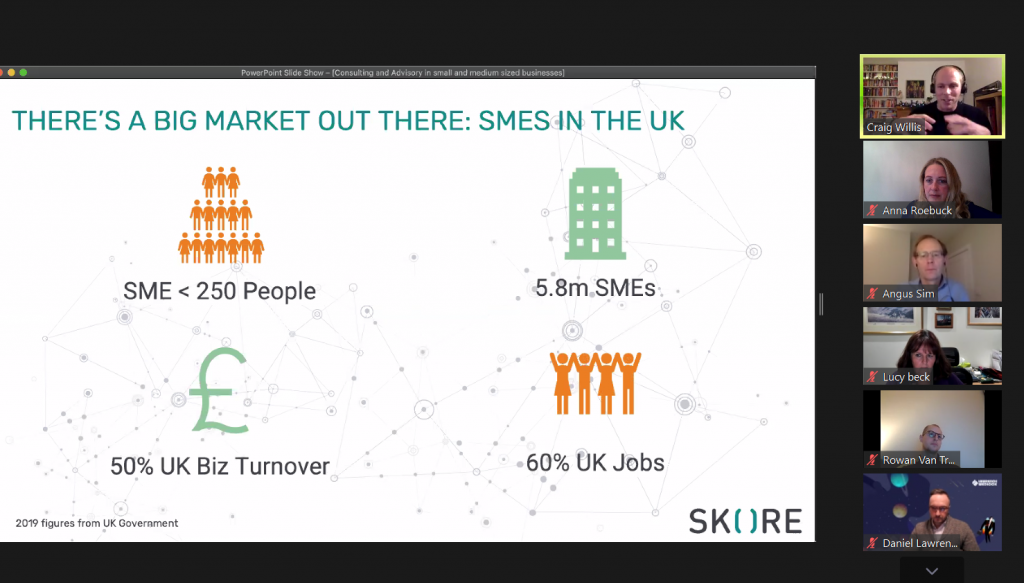 This time our theme focused on Cloud Computing and the impact it has had on Small and Medium Enterprises. Craig Willis, one of Skore's co-founders, kicked off the event by elaborating on the size of the SME market and the potential for Change and Transformation professionals. Craig discussed what steps could be taken to aid SMEs on their growth strategy and how to position yourself in the market. A panel discussion followed. Hosted by Skore's Angus Sim, our two guest speakers Lucy Beck from A2Z Cloud and Rowan Van Tromp from App Advisory Plus, provided their expertise and views on the topic.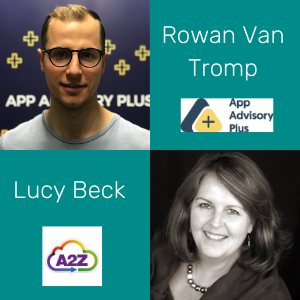 The event finished with a lively networking session and an opportunity for all our attendees to contribute and comments on the points raised. In a time of remote working it was great to see so many people get involved and contribute. We are already excitedly planning our next event in February. Watch this space for more details soon.