How to increase performance across your multi-site business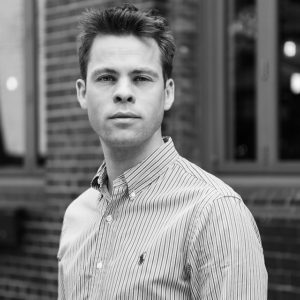 This article has been republished from LinkedIn.com with the kind permission of the author.
The challenge of a multi-site business
Are you a leader within a multi-site business? If so, are you 100% happy with the performance of all of your sites?
If not, would you be interested in a tried and tested solution that raises performance across sites and closes the gap between the best and worst performers?
Back in 2008, a well known FTSE 100 business had just this problem. In some of its branches, customer experience was great, so too were the financials. In others, it was a very different story. For the leaders in this business the situation wasn't acceptable and so they chose to act. Doing so drove their sales up by 9% within 6 months.
More recently, a smaller business with 50 sites saw half a dozen standout performers and wanted to raise the bar for the others. In this case it was worth an estimated 50% uplift in their profitability.
We have worked with, and improved, many similar business, but these two are interesting because of how different they are. They two are poles apart in size and operate in different sectors, yet both had similar challenges and obtained great results using the exact same approach.
How was it done?
One of the most powerful, and simplest, models of change we use is the Logical Levels of Change. For anyone familiar with Neuro-Linguistic Programming, or NLP (a form of applied psychology for change and communication), you may have come across this before.
The Logical Levels Model is made up of inter-connecting modules, all of which have a bearing on how people think, feel, act and the results they produce. For an organisation, when colleagues and customers behave in a certain way consistently, you get results.
Whether they're the results you want is a different matter. That's where the power comes. If you're not getting the results you want, do something different. Simple idea, but how does this work in practice and how do you drive the behaviours which produce your desired results?
Do something different
The first Logical Level is the Environment. In an organisation, this will include factors like the people we work with, the way we work (processes), the systems we use, the way that we are organised, and so on.
Having the right environment enables success, but doesn't in itself determine success. Often, Change Programmes are scoped only to look at change to the environment such as a new system or a new process. As one of the big 4 consultancies says:
NEW SYSTEM + OLD ORGANISATION = EXPENSIVE OLD ORGANISATION!
For anyone looking at process work, take a look at either Skore or Nimbus. These products are designed to make it easier to do the right things in the right way. Rather than baffling everyone, other than the process authors, with a myriad of notations, shapes and colours.
The Logical Levels then move through behaviours, capabilities / skills, beliefs, values, identity, mission, and purpose. This may seem familiar even if you haven't known these by the name Logical Levels. This is because many organisations display and communicate their vision, purpose, aims and values in the same way.
In the context of change, understanding each of these components is invaluable. The real value comes from understanding how they are similar between individuals, teams and sites where you get the results you want ….. and how they differ between the sites where the results are not hitting your targets.
What are the differences that make the difference?
For one of the above clients, they'd looked at paying more to attract and retain people and drive results. One of the differences that made the difference was to understand what motivated their people …. and money turned out not to be too high up on the priority list. Another was the skills that people needed, which is where processes and a management development programme came in, and both were modelled based on the top performers – why reinvent the wheel if you can simply copy and paste what works?
Over a number of years, understanding the differences that make the difference, and turning that knowledge to action has produced some unreasonable results.
So I return to my original question: If you are a leader within an organisation where there are multiple teams or sites doing broadly the same work, and their results vary, would you be interested in a tried and tested solution which produces breakthrough results?
If you'd like to know more and learn how you can make a difference across your multi-site business then get in contact:
Email: [email protected]
Phone: +44 (0) 07895 027 484