Following feedback and the continuous improvement of our platform we are delighted to announce updates to our Digital Discovery app. In the latest version you can discover the following enhancements:
Enhanced user experience and Performance (including Microsoft Edge) – streamlined login experience, page load time halved, more reliable in low bandwidth areas, increased user feedback with loading bar.
Custom Fields – improved ways to categorise and analyse requirements, risks, issues, ideas, questions etc.
Support for single sign on providers – Azure, Google and all Oauth compatible providers.
Tip:
Did you know you can rapidly capture business requirements, issues, risks, questions and other information directly related to your process?
The custom field feature is available to all editors and lets you capture this information on the fly.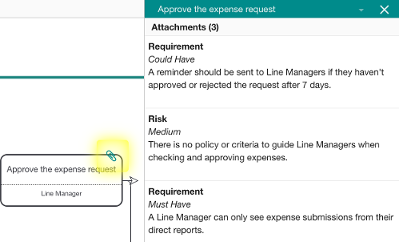 Custom fields can be added to the attachment panel. Simply enter the type of field you want to capture and add the details.
Now create a report and filter by your custom field to see a list requirements in the context of your process.
If you have any questions, or would like to learn more, please contact us on:
+44 (0) 2392 658 268
or email us at [email protected]
From the Skore Product Team