Skore featured in The Business Magazine
Skore were recently featured in the noted publication – the Business Magazine – July/August 2020 edition.
Building on our relationship with innovative workforce solutions company SERT, the article underlines the value and opportunities that enhancing and streamlining your processes can bring.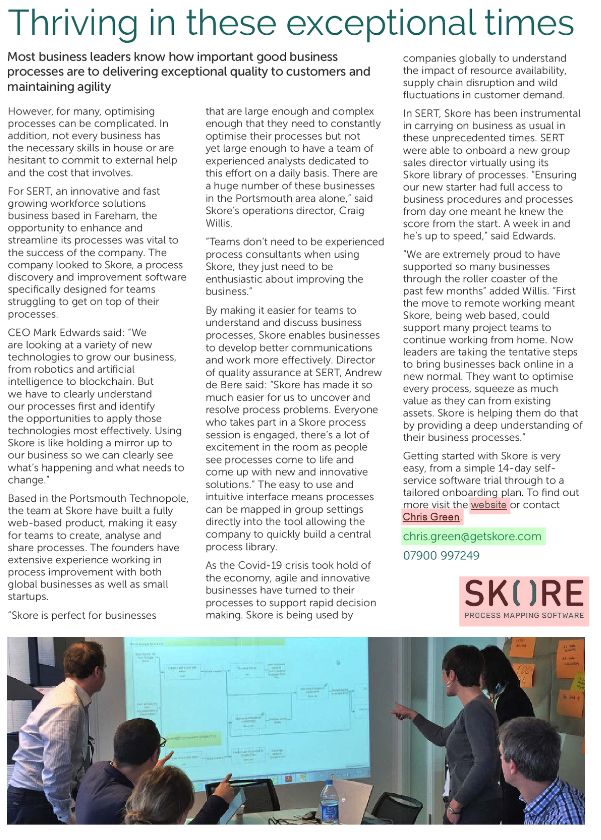 SERT's CEO Mark Edwards commented 'Skore is like holding a mirror up to our business so we can clearly see what's happening and what needs to change.'
By making it easier for SERT to understand and discuss business processes using Skore meant greater communication and engagement from staff.
Additionally, having Skore as a knowledge base of all their processes eased the transition to remote working in recent times. Onboarding staff virtually has not only been painless but an incredibly effective way for SERT to share information across an organisation.
You can read the full article from The Business Magazine here