Another Successful Skrum with Skore.
Skore's Skrum community is growing and learning following another great evening event held in London with the Skore team and Skrum attendees.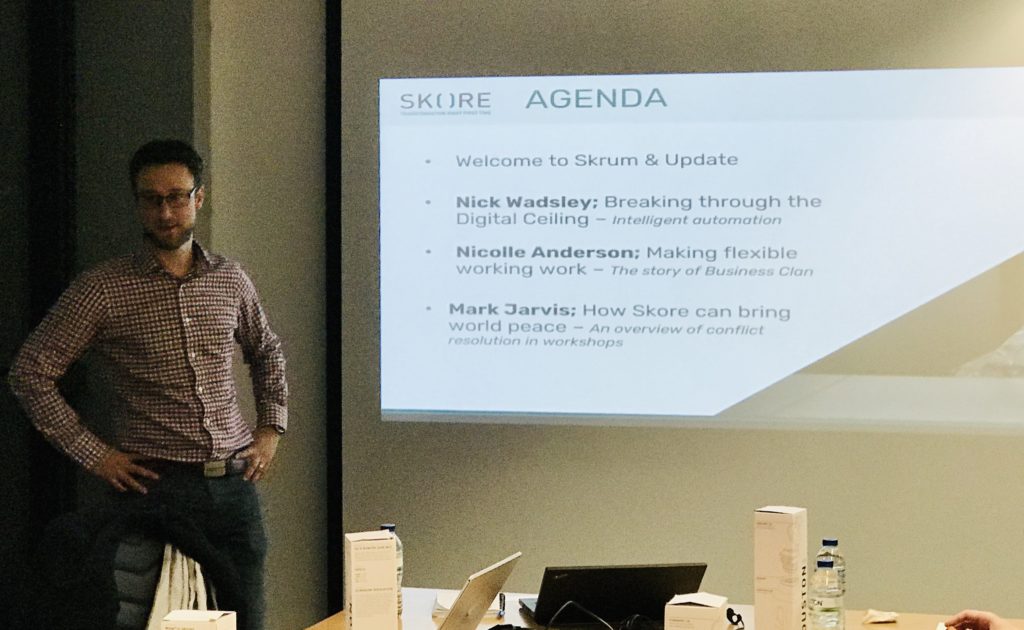 On the 12th November the Skore team held it's bi-monthly Skrum event at Tower 42, London. Hosted by Kofax – the Intelligent Automation Solutions provider, the Skrum community had the opportunity to meet other like minded Digital Transformation practitioners and listen to some great speakers.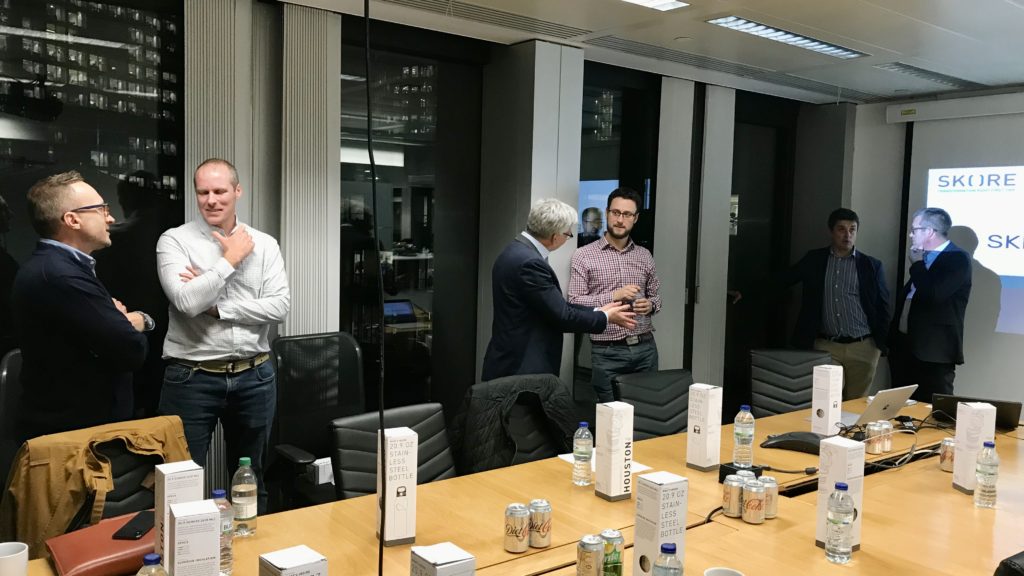 First we had the chance to hear from Nick Wadsley, Senior Sales Executive from Kofax, who told us about the needs of organisations working within the Intelligent Automation sector. Next he outlined how companies must break through the 'digital ceiling' and truly focus on business outcomes by using end to end platforms to scale Intelligent Automation.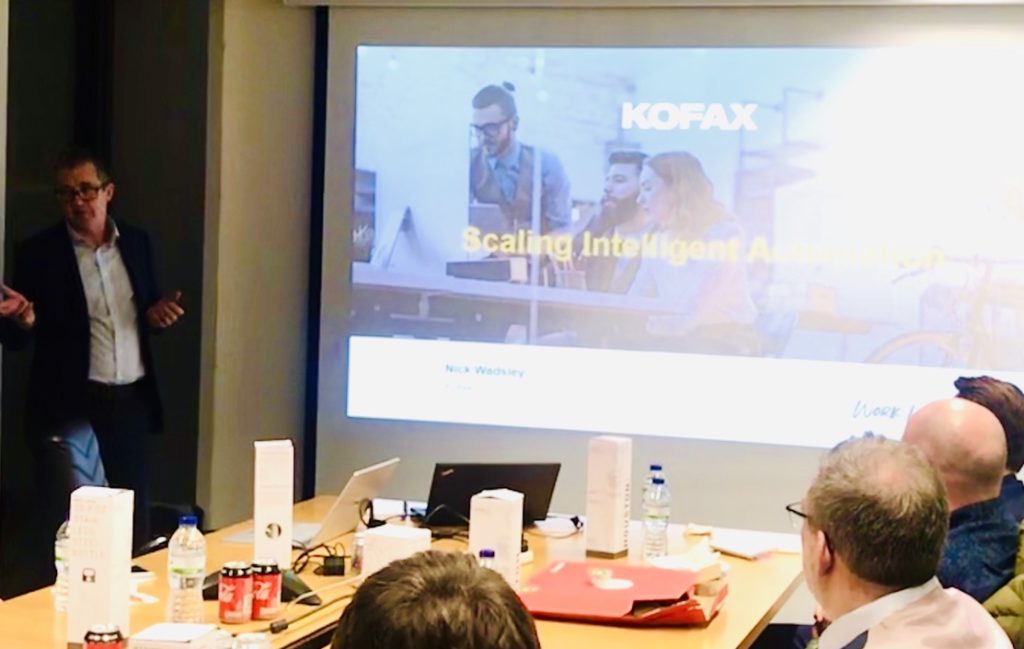 Our second speaker, Nicolle Anderson, Business Development Director was truly inspirational. A founding member of Business Clan, she told us about the success Business Clan have had building a thriving business around the concept of flexible working for all. Her presentation gave all of us some food for thought and sparked off lively discussion around the table.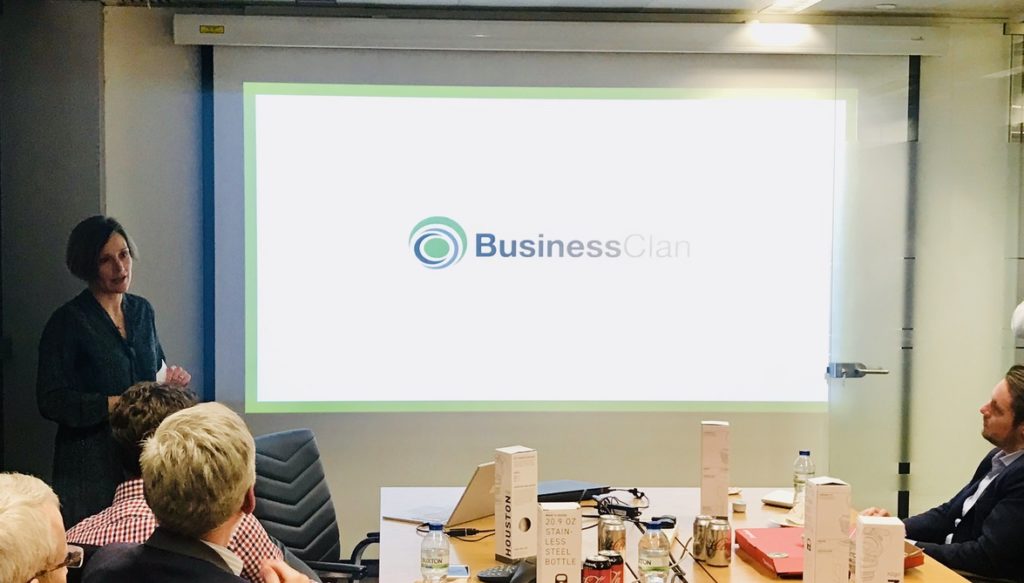 Finally, to finish the evening with a bang, was Mark Jarvis, Director at Hunmoco Consultancy. Mark discussed the importance of conflict resolution in workshops. We discovered the importance of the three habits of Reconciliation and learnt how Skore itself can be used to work on conflict in an organisation.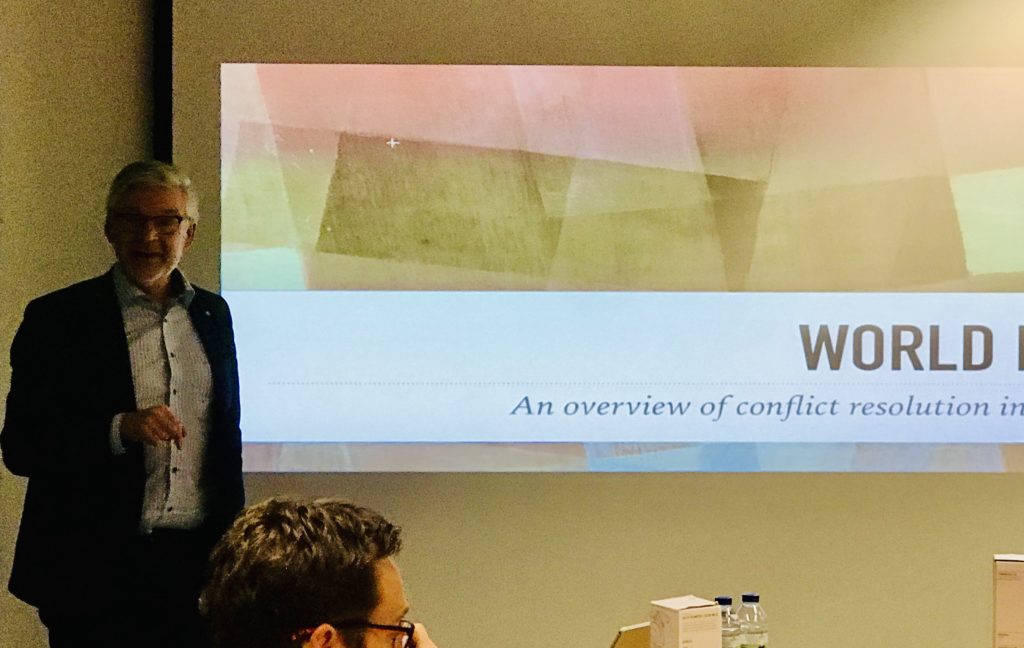 With this revelation, our evening of discovery was complete. It was time for a swift round or two at the pub and the chance to make new friends and learn more. As one of our participants put it: "What a great feeling to be in the same room as a group of like minded people with such a positive attitude!"
We look forward to seeing you all again soon at a Skrum event.