Skrum – a triumphant start to 2020.
On the 14th January, Skore ran its first event of 2020 in London. Hosted by Cloudreach, the Cloud Migration experts, the Skrum community met to share ideas, make connections and most importantly listen to inspiring speakers from the Digital Transformation sector.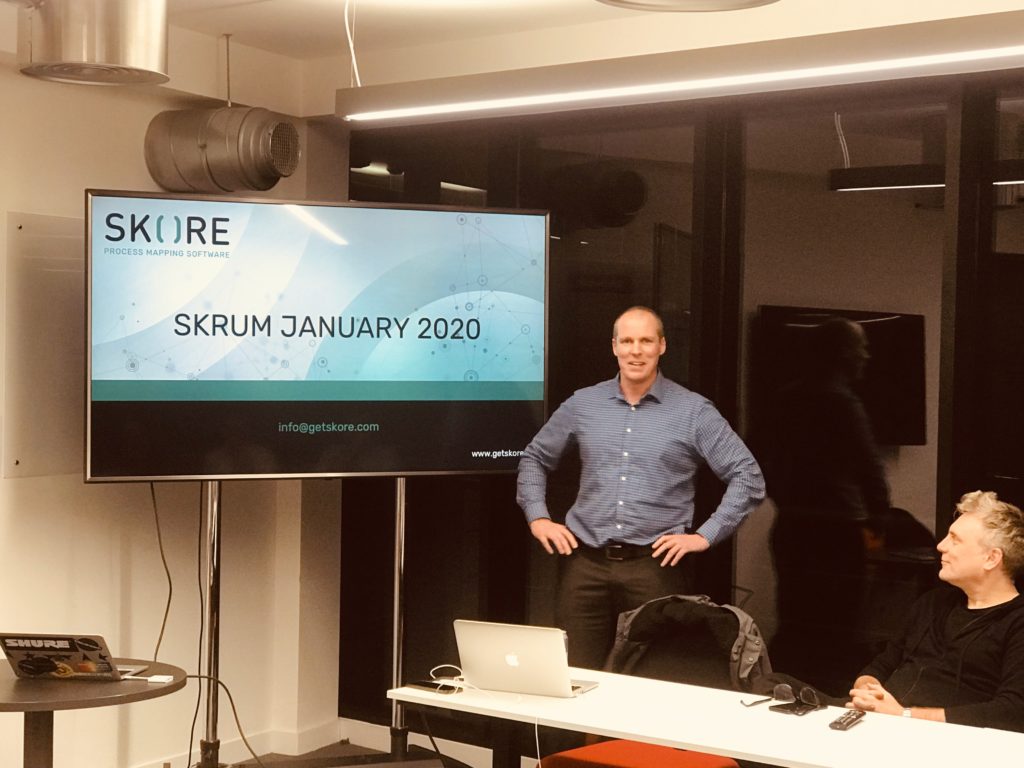 Craig Willis got the event underway with a preview of Skrum events planned for this year. The success of Skrum events means bigger and better things are in the pipeline for 2020. More events, more advanced training options and additional opportunities for the community to get involved in the evolution of Skrum and the Skore software product.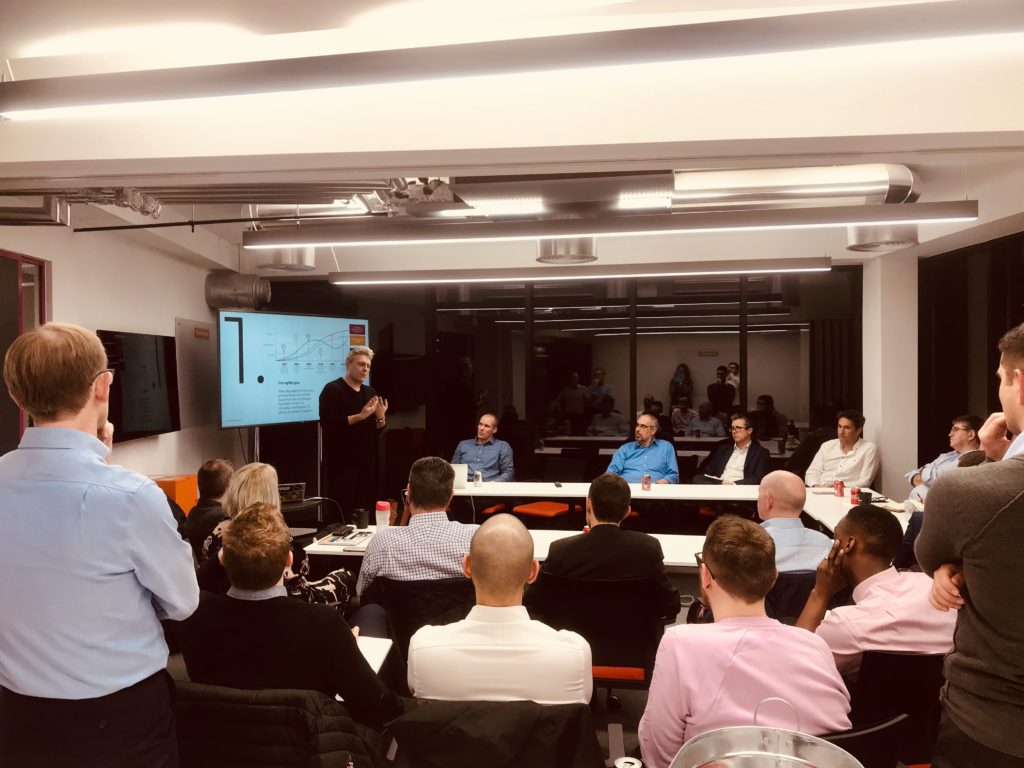 The evening kicked off with Dave Chapman, Head of Customer Transformations from Cloudreach. Dave explored the 6 major trends in Cloud Migration. He illustrated to the community the considerations needed when embarking on an Enterprise Cloud Transformation.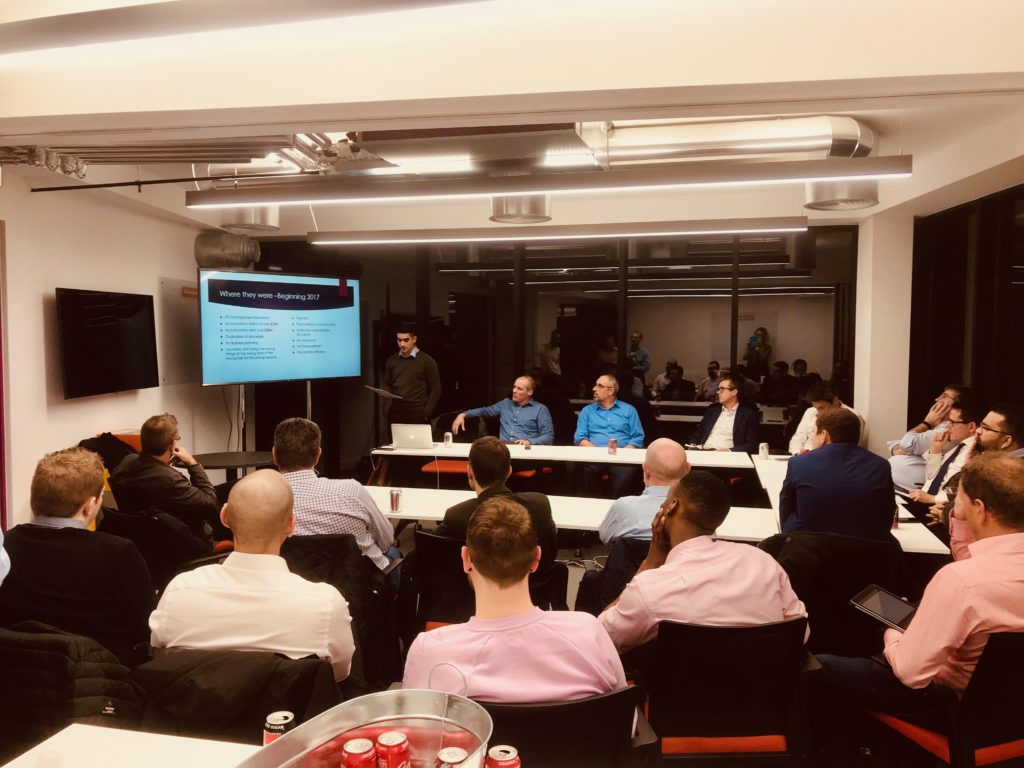 Sam Leitch, Adroit Associates was our second speaker. Sam led the group through the £54 million restructure at Hull College. Elaborating on their process mapping methodology Sam was able to demonstrate the true benefits of thorough analysis and how Hull was able to reduce their staffing costs by £7 million, rebrand, restructure and improve corporate culture.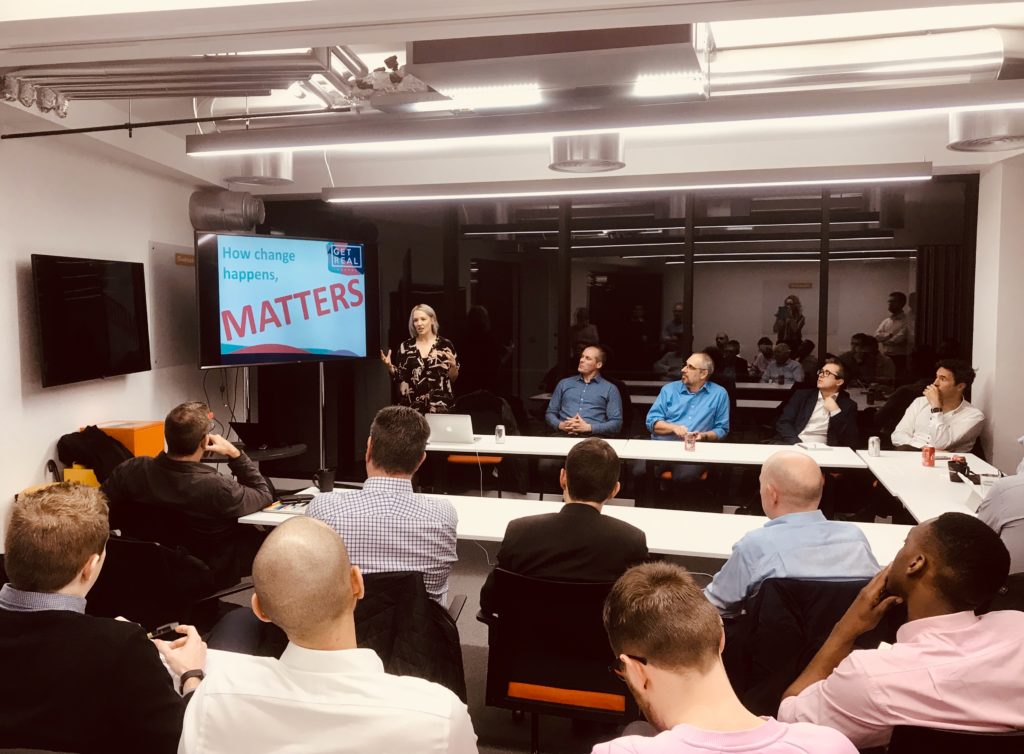 Our final speakers were Laura Copas and Steve Sewell from Get Real Change. Their fascinating talk covered the performance paradox and how performance levels alter in relation to the change we experience. Alongside a fabulous example given by Steve about how we slowly accept and embrace change, they expanded on Get Real Change's success in the public sector in enabling change and transformation.

The evening ended with a trip to the local pub and an opportunity for further networking and learning. Our biggest event so far and the start of things to come in 2020.

If you'd like to join our meetup group and find out more about Skrum events. Sign up here