Skrum talks Community and Networking in September Event
On the 15th September 2020, Skore held their hugely popular Skrum event. Following the pandemic, these originally face to face events have moved online with the added benefit that Skrum are able to welcome even more people who previously would not have been able to attend due to geographical limitations.
With attendees based in the UK, South Africa and India, the online Skrum event focused even more on the need for the Digital Transformation community to reach out to each other, build connections and share learning. The theme, therefore, for this September session was Community.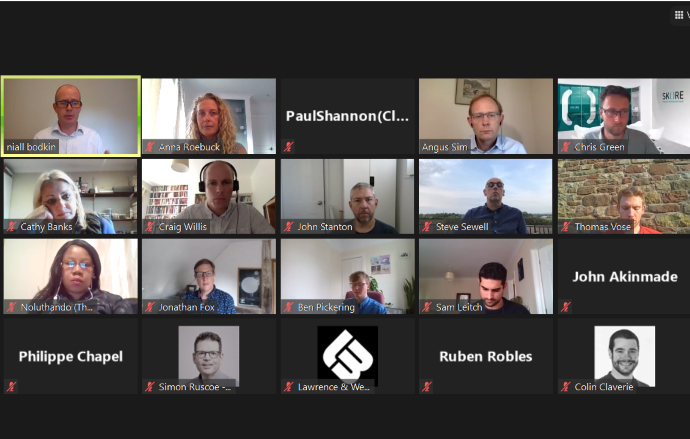 Skrum were really excited to welcome Niall Bodkin, founder of Shopism.com and the Co Founder of the eCommerce Association of Ireland, to talk to us about the power of community. Not only did he provide us all with insights about the success of the communities he has grown but this also provoked discussion and some great questions from our attendees.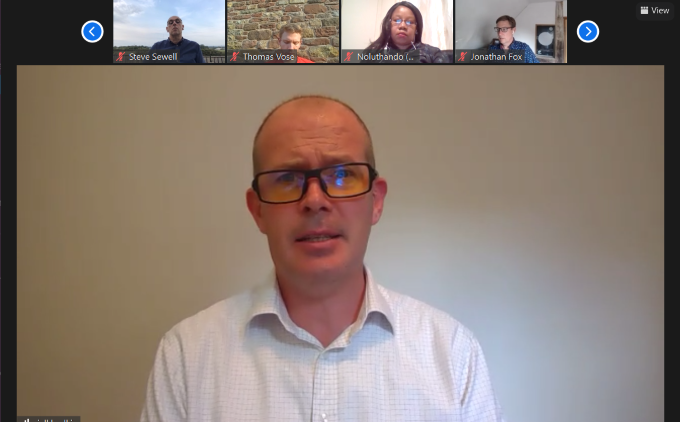 Craig Willis , CEO of Skore, showcased to attendees the new Skore community with the objective of bringing together like minded individuals with a passion for Digital Transformation. The objective for the Skore community is to become a hub of knowledge not only of our own product but for the industry itself.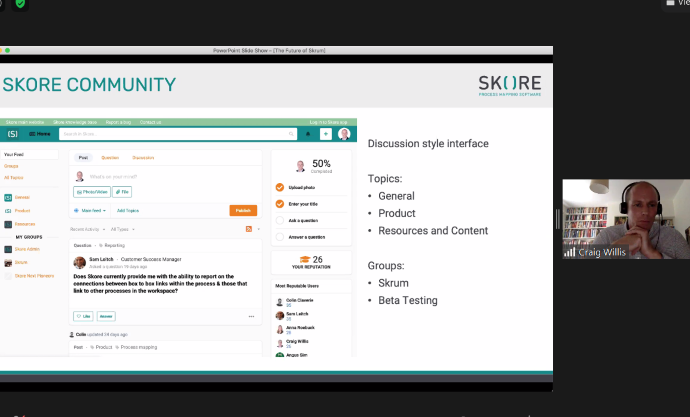 Skrum is always a great opportunity for the Skore team to meet with peers and make new connections. In this new era of working – the opportunity to network and share stories seems more important than ever. Thank you to our speakers for sharing and to our attendees for making Skrum the great event it is today.
If you'd like to learn more about the Skore Community – email us at [email protected]