Succeed in Business Analysis

How to make sure you hit the ground running in your next project.
A seasoned professional, Mark Jarvis has offered his consultancy services to businesses of all shapes and sizes from process-mapping in large multinationals to team building days for fledgling start ups. A natural enthusiast who believes people learn and develop best when their environment allows them to thrive, his fundamental values and approach have ensured a successful career in transformation projects. We sat down with Mark to get some of his top tips and advice on how he ensures satisfaction and successful outcomes in the projects he takes on.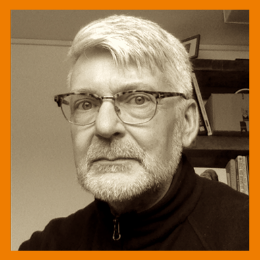 Get the right people in the room
For Mark one of the biggest challenges in any project is getting the right people in the room. Whether physically or virtually – this is vital to the success of any project. Mark is acutely aware that the people you need are inevitably the busiest. He recommends that you always ensure that your project has buy-in right from the top.
'If the MD or a high level project sponsor gives your initiative some clout then you have momentum. Make sure you can identify if this is the case from the beginning. Projects without tend to drag on and on – wasting your time and the organisation's.'
Don't overcook it
For some in an organisation there will inevitably be some resistance to change, or a feeling that this has been done to them before. Mark appreciates that it's part of his role to ensure that those who attend a workshop are going to come back wanting more. His advice: be prepared for your first workshop, make sure that you finish early and most importantly, that everyone gets something out of it.
'Remember, people will talk about your workshop' warns Mark 'it's up to you to ensure that it's favourable. Make sure they go back to their colleagues understanding the value of what they just participated in, that's going to mean future buy-in and attendance at the next workshop'. 
Facilitate other people's success
Having worked on many software implementation projects, Mark helps organisations to capture their current and future state processes and examine the gaps between them. In Mark's own words he thrives on helping people do the work themselves;
'My role is to be the catalyst in the room that enables the journey for them. I allow them to discover that yes, they can do this. My role is all about facilitating success.'
Understand that your role isn't necessarily to do the work for people but enable them to achieve it themselves.
Make sure you have the right tools ready to use.
Facilitation of a workshop can sound simple to the inexperienced but Mark knows that ensuring you are ready to take on the challenge is really key to the success. For Mark there are two tools that spring to mind to assist him in his endeavours. Smartsheet – a project management tool is one example. 'It works for me every time' says Mark, 'it's cloud-based and easily prompts people to do their tasks'. Alongside Smartsheet Mark uses Skore, process improvement software, in all his workshops
'Skore doesn't get in the way' – It's really simple and easy to use. People get it, they understand it because it's a simple, straightforward way of displaying what they are talking about. It gives me an opportunity to highlight parts of the process and engage people in a conversation'.
For Mark the conversation in the workshops are the most important aspect and these two tools really help ensure that the conversation flows from the start.
Embrace the complexity
Mark views the changes in his industry as challenging and exciting. Software implementation projects are becoming more complex and interconnected and this poses different challenges to business analysts. He would argue that it is harder to be definitive in this different world. 'A lot of our work will become more nuanced'. He sees projects becoming more trial and error and seeing smaller steps of incremental change rather than the dramatic changes of the past.
'It's becoming a different beast and people are going to have to accept that they cannot be 100% right 100% of the time. That's an uncomfortable place to be for many of us. We need to make sure we are ready and we have the tools ready to adapt and accept this.'
Leave every project well
For any of those considering a career in the industry, Mark offers up his experiences and tips to help get started. His advice is clear – stay interested. Mark observes – 'generally people like talking about what they do. Be interested in everything. If you are a generally curious person then that is always going to help you in this type of work.'
And his final piece of advice? Leave well.
'Whatever the outcome of the project, even if it wasn't as expected or didn't finish on time, make sure that you leave on good terms. Never forget that people really buy from people. Virtually all my work comes from referrals and that is something you can't put a value on.'
For Mark, his career has led him to experience variety and learn more about organisations he'd never considered before. Definitely an unexpected advantage, Mark considers himself really fortunate to have discovered so many interesting roles and organisations.
'I never knew that was a thing!… is a phrase I utter a lot. I love that everyday is different and that I have learned so much from so many people – it's truly been a fascinating journey so far! '
Skore is the Process Improvement Software designed to be used by everyone in the organisation. Why not take a trial and find out how easy it is.