Perfection in Simplicity – Process Improvement that Inspires Everyone in the Organisation
Background
Carte Blanche, the award-winning creator, distributor and licensor of branded gifts, cards and apparel, is best known for Tatty Teddy, the cute grey bear with a blue nose who is the signature character of the much-loved Me to You brand. The Chairman of Carte Blanche Group is Stephen Haines, who founded Carte Blanche Greetings Ltd in 1987 with a dream and a collection of just 12 greetings cards. More than 30 years on, design and innovation are at the very core of the Carte Blanche business.
In 2019, Carte Blanche embarked on a sustained period of change and implementation with a view to enhancing the company's organisation and productivity. The successful implementation of two new software systems (MS Dynamics and Perfion) plus personnel changes and diversification of product offering meant Carte Blanche recognised the need to reevaluate and review operating procedures and approaches.
Stuart Morgan, a Process Engineer with over 20 years of experience in the organisation, was tasked with leading this initiative. Aware that Carte Blanche would benefit from greater clarity and understanding of their processes he was clear from the beginning that before they started changing anything they needed to comprehend the current state of the organisation.
To successfully achieve this,, Stuart was looking for an effective solution which met the business's needs:
'Process mapping in the past has fallen down for two reasons – it's been produced on sticky notes, which is laborious and inevitably wrong when you revisit it, or it's been mapped on archaic software for which only one person in the organisation has the expertise and access. We recognised that our processes are living things – they evolve and change – and people need to be able access and understand them and easily change them when needed'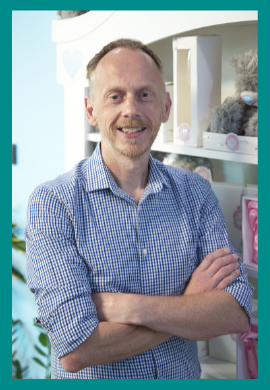 Finding the Simplest Solution
"We chose Skore as our solution because it's perfection as far as simplicity goes… Everyone can look at a Skore map and understand it. It's a very simple system. Everything can be broken down into two types of boxes – what we're doing and why we're doing it.'
Carte Blanche used Skore initially to simply record and clarify what happened in their everyday business. A visual tool, the team used Skore to facilitate workshops and map at the speed of conversation whilst allowing their colleagues to focus on the realities of the process being recorded. At this point it became an integral tool in the business to achieve analysis and improvement. The team used Skore to note any issues or queries whilst mapping the processes. Everything was easily logged as a simple attachment in the process map. This enabled the team to carry on capturing information and engaging with colleagues whilst documenting important information. At the end of the exercise the team could export all the extra details as issue logs and use them as a checklist to resolve any issues to improve and enhance the current processes.
Engaging the Organisation
'We began to understand that we could use Skore as a way of engaging with a significant number of colleagues. We have the opportunity for colleagues to understand how processes work and how they can be improved. We can map technical processes and system interactions. A huge bonus is that it shows people that our processes are robust and we can dispel myths around technical issues.'
Using Skore meant they could visually display how complicated some parts of the process were which enabled them to discuss collectively in a team how to improve and make things easier.
'It made us start thinking differently and challenged us, we realised we could make different choices and we couldn't have done this without Skore.'
Analysis and Improvement
With a long history and great depth of experience, Carte Blanche are proud of their diverse range of products servicing many customers with their own individual needs. When reviewing processes Skore allowed Carte Blanche to recognise what areas could be improved, record specific issues and most importantly empower the team to make changes. It enabled Carte Blanche to continue to take this diversity into account and effectively tailor processes to the individual needs of customers.
When focusing on the Sales Process for UK Independent Customers – a vital part of the customer base, they were aware of the complexity involved with servicing them. With so many variables built in it was a good example of a complicated process. In addition, the team needed to engage with a wide audience and a range of tools, including the Operations team, the Sales team, systems used by Sales Reps, internal software systems and the introduction of new products. With Skore they were able incorporate all this information and clearly document it to whittle away perceived issues and misunderstandings.
'We really understood through Skore that we could clean up a messy process. It has saved us a huge amount of time by streamlining our flow of activity and understanding that, by resolving issues earlier on in the process, we could make it easier for our people to do their jobs.'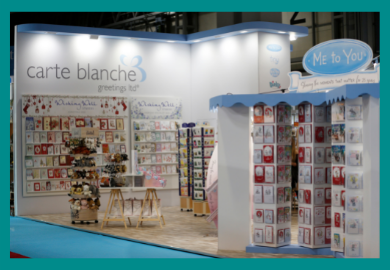 An Innovative Future with Skore.
To date Carte Blanche have focused on Procurement & Inventory, Sales Orders & Fulfilment and Product Management, but recognize the potential for the rest of the organisation. Their objective is to build an even clearer and more complete picture of the business.
'There really is an amazing human centric benefit to Skore beyond the mechanics of process mapping'
The next venture for Carte Blanche is to explore the possibilities of using responsibility matrices through Skore. Using the RATSI method they will be able to define who is doing the work, who is signing it off, who is helping and who is informed. This will help everyone understand what people do, create job descriptions, understand workloads and how they can help each other.
They also see the opportunity for employees to have complete clarity over their roles. Employees can use Skore to navigate and understand their roles. They can understand what is expected of them, where they fit in the process, to whom they speak to understand an issue, to learn how to do their job and appreciate why their role is vital.
'Skore has become the place to hold all that vital information. It's so much more than we imagined at the beginning. As Carte Blanche expands and diversifies, it's great to know we have Skore at our centre to help support all our staff to do their jobs and to keep delivering fantastic customer experiences to all our clients.'
Skore is the Process Improvement Software designed to be used and understood by everyone in your organisation. Our reporting and analytics, plus a simple two shape system, creates powerfully simple processes.
More than 30 years on design and innovation is at the very core of the Carte Blanche business and as well as growing and nurturing the Me to You brand and complementary 'Blue Nose' brands, My Dinky Bear for four to eight year olds, toy brand, My Blue Nose Friends and nursery brand Tiny Tatty Teddy, Carte Blanche now boasts award winning humour brand, Violent Veg, sentiment brand, Wishing Well Studios and a fast-paced, trend-led offering from Hotchpotch. Carte Blanche are also proud to license and distribute designs from Blue Mountain Arts giving customers a uniquely comprehensive offering of some of the best brands the industry has to offer. Please visit www.carteblanchegreetings.co.uk for more information. Follow us on Twitter @CarteBlancheGrp and Instagram @carteblanchegrp